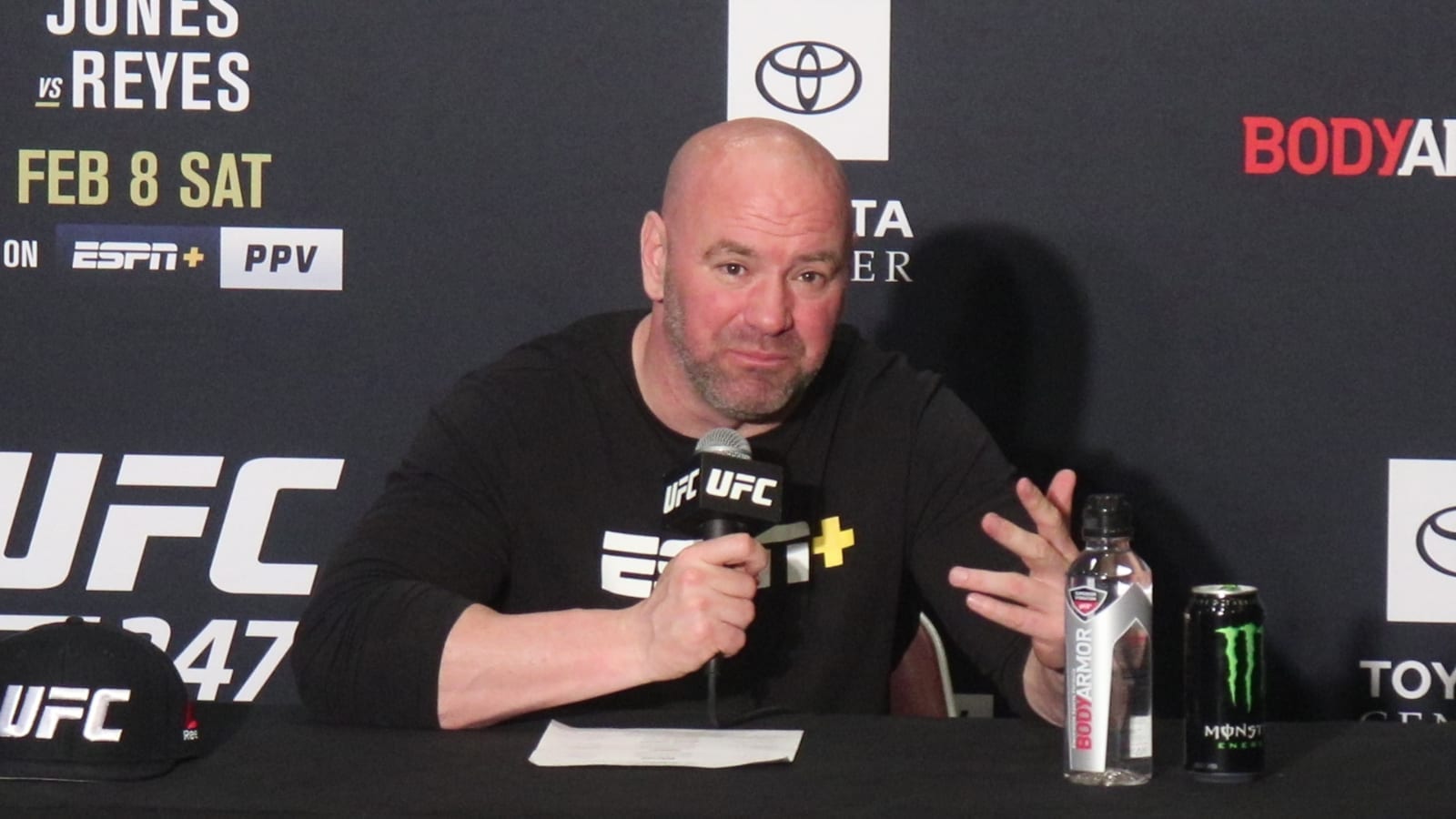 Dana White has refuted reports that the UFC is considering a matchup between Conor McGregor and Jorge Masvidal.
Rumours began circling after the UFC president hinted Masvidal had another "interesting" option for his next fight rather than UFC welterweight champion Kamaru Usman. Those rumours became reports when White appeared on The Menace and the Man podcast and acknowledged McGregor as a "possibility" for Masvidal's next outing.
Today when speaking to Jim Rome, White reeled that story back in.
"People are writing stories like I said yesterday that we're going to do Conor vs. Masvidal — I never said that," White said. "The guys that I was doing an interview with were pushing me on that fight and I'm like yeah it's interesting. Anything is possible.
"I didn't say that was the fight that was going to happen. People are writing that today but not true."
Instead, White seemed to go back to the previously planned Usman vs. Masvidal talk, or acknowledged Colby Covington's five-round epic with Usman from last December could bring him into the frame.
"The obvious fight for Masvidal is Usman," White said. "That's the fight. He should be fighting for the title against Usman. We're locking [Tyron] Woodley in, Woodley's going to fight in a couple weeks.
"Get Usman and either Masvidal wants the fight or the rematch with [Colby] Covington. I don't know right now. There's a lot of options for that guy."
As for McGregor, White doesn't seem to have a name in mind, but did acknowledge the Irish superstar was ready to return.
"Conor's been ready to fight for a while," White said. "He's in shape. He's ready to go."
Comments
comments