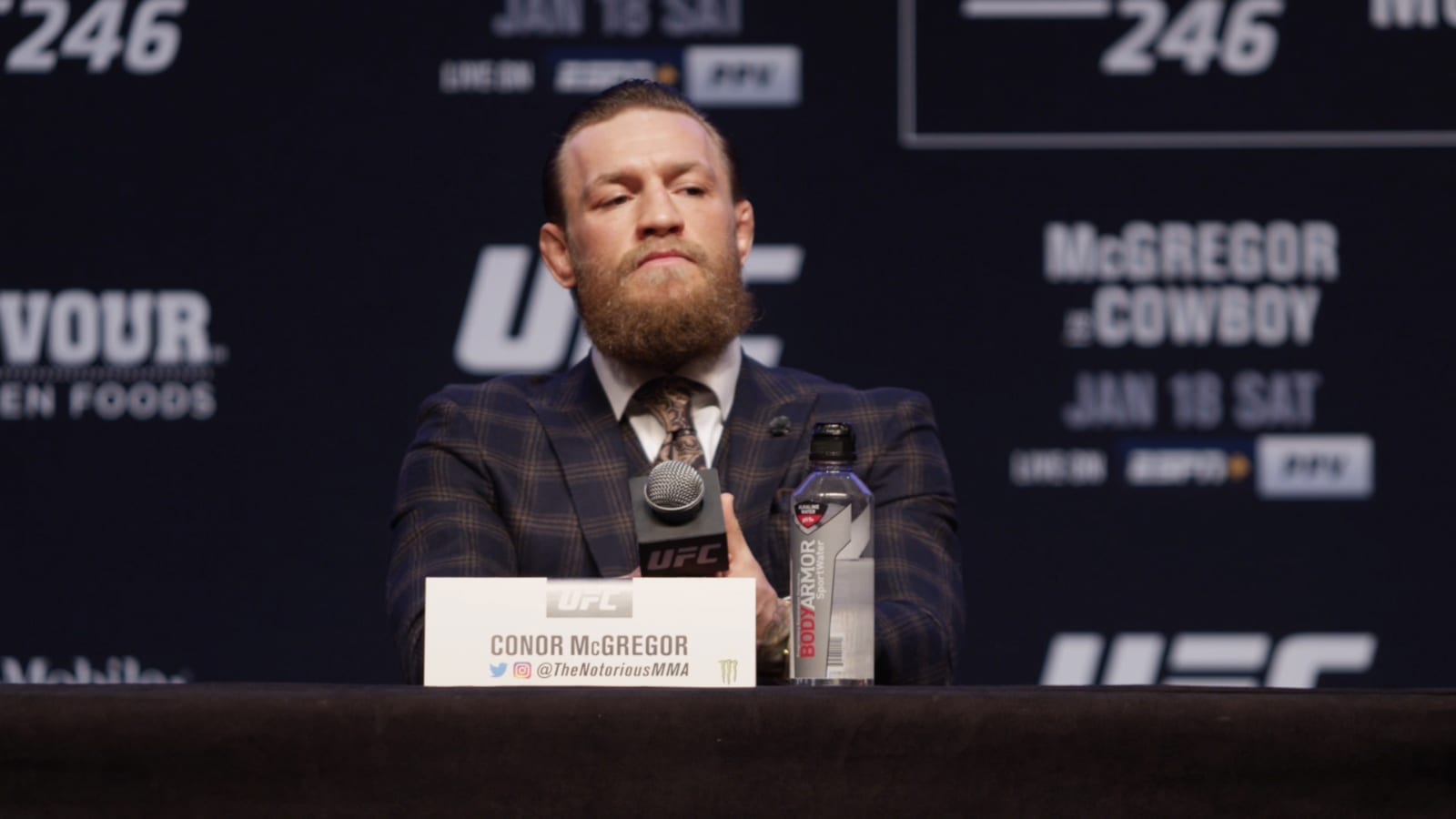 Conor McGregor is ready to fight and has been waiting for the call, says UFC president Dana White.
Unfortunately for White, McGregor's living in Ireland means he's unable to enter the Octagon until the much-discussed 'Fight Island' is up and running.
Due to the coronavirus pandemic, international travel is severely limited all over the globe, especially for those attempting to enter the United States. Because of that, White is building UFC infrastructure on an as-yet-undisclosed Ireland so international athletes are able to compete without the worry of entering the U.S.
The Island is meant to be open for business in mid-June, and for those sceptical we'd see McGregor compete in an empty arena, White is seemingly open to the idea — even if the financials might sting a little.
"Conor's been ready to fight for a while," White said, speaking to Jim Rome on Tuesday. "He's in shape. He's ready to go.
"First of all, 'Fight Island' is going to be very important in any of these fights that are happening with people from outside the country. It kills me to do a fight with Conor without fans. Kills me. I mean, this guy's doing almost $20 million gates."
It was reported McGregor would be facing Justin Gaethje sometime in the summer, only for the craziness of UFC 249 taking that fight off the table.
Comments
comments