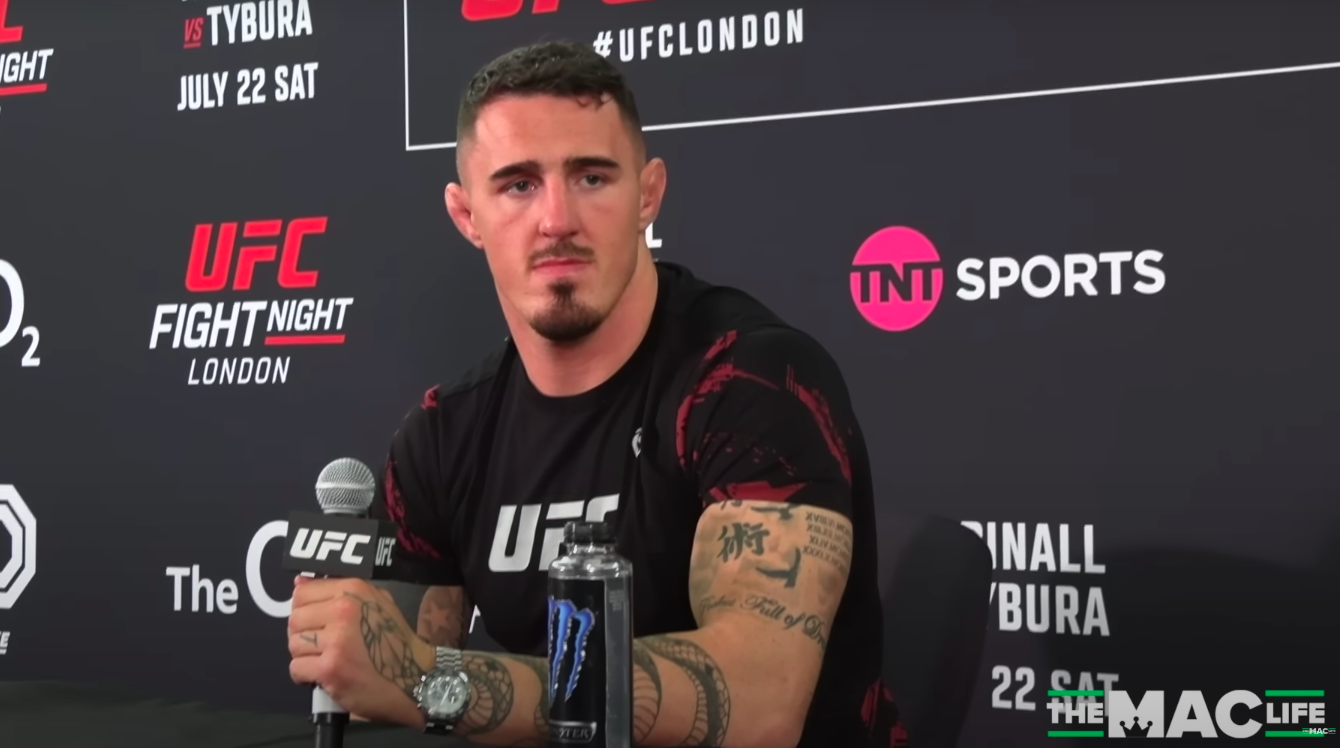 Tom Aspinall first must get through his latest UFC main event fight — but after that, the Englishman says he has bigger fish to fry.
Aspinall makes his return from a year-long layoff on Saturday night's UFC main event in London, where he fights the gritty Polish heavyweight Marcin Tybura — winner of seven of last eight contests in the UFC cage. But once that is done, and his return from a serious knee injury is in the rear-view mirror, Aspinall says his goal resumes of moving up the rankings. And he knows that there is one man waiting for him at the summit of the division.
"That's my dream fight," Aspinall said of UFC heavyweight champion Jon Jones to the media this week in London, including The Mac Life.
"My goal in the future moving forward is not only to win, but I want to excite Jon Jones. Like, I want him to look at me and think — I keep saying it in interviews and stuff, but at this point he probably doesn't know who I am. He probably doesn't, and that's fine. But I want him to watch me fight in the next few fights and think, 'I need to stick around for this guy.
"This guy deserves it. ' I want him to look at me and think, 'I need to test myself against this guy,' and be excited about guys like me coming through and want to take that challenge."
Of course, Jones is slated to defend his crown later this year against former champion Stipe Miocic in a bout which might delay, or even end, Aspinall's aspiration of a fight with the longtime UFC division across two different weight classes. But for now, his money is on the champion retaining his crown.
"I think it's interesting," Aspinall said of the Jones-Miocic fight. "I think it's difficult to pick a winner, really, because Stipe now is getting a little bit long in the the tooth, I would say. He's got a lot of miles on the clock and he hasn't fought for like two or three years now, and that's going to be difficult. And yeah, I think it's difficult to know where Stipe's at, at this point; whereas, Jon Jones, we know exactly where he's at, he's just had a great performance.
"So it's heavyweight MMA, you can never say exactly what's going to happen at obviously the highest level, but I would say that Jon Jones has the edge, definitely."
Comments
comments