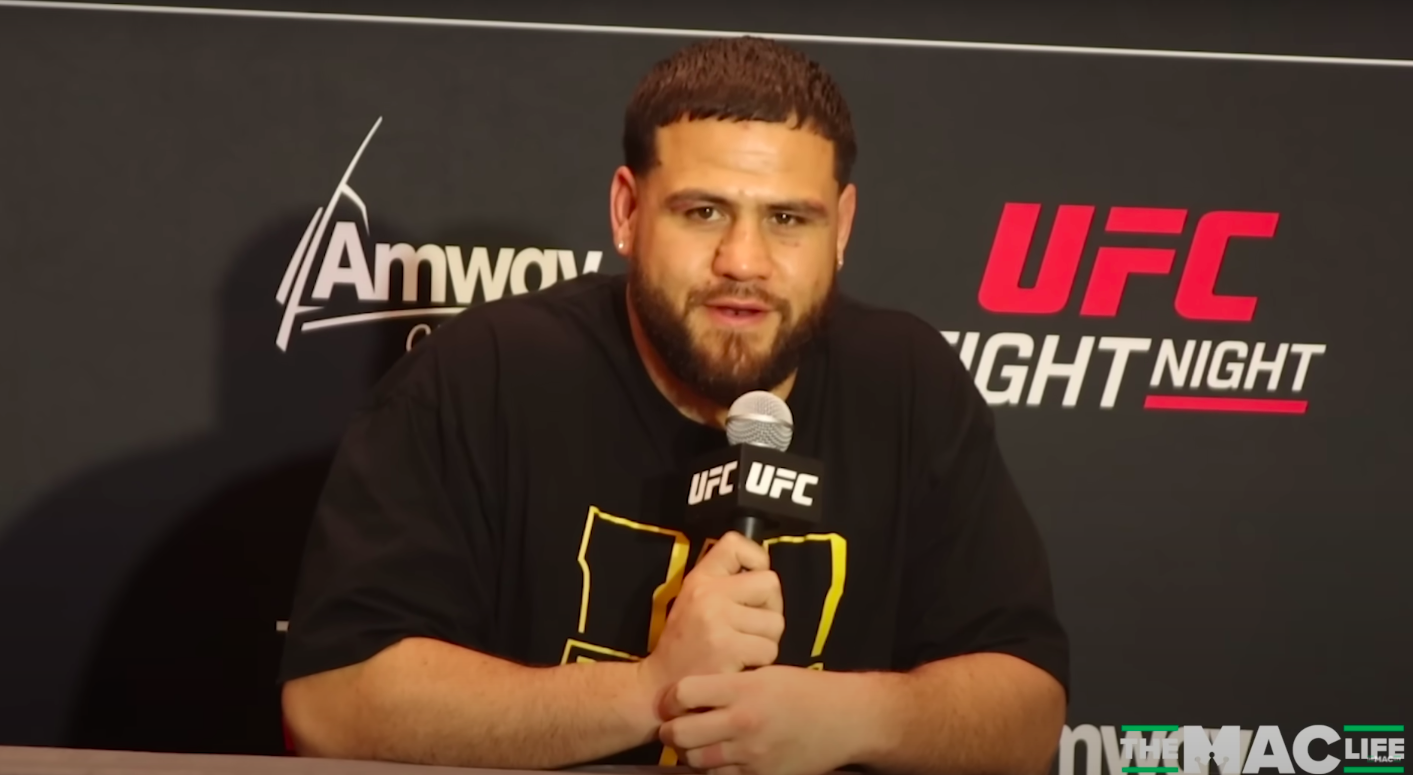 One might have expected Tai Tuivasa to be front and centre for the UFC's return to Australia in February but the Aussie brawler says that his decision to skip the event is a simple one: he wants to eat (and presumably have a shooey or two) over the Christmas period.
Tuivasa will instead take on fellow knockout artist Sergei Pavlovich this Saturday night in Orlando, Florida in a bout which could re-establish his credentials at heavyweight following defeat to Ciyrl Gane in his last outing in September. After that? He will be fat and happy, and enjoy the Christmas period.
"They offered me the fight. And yeah. February means camp would have to be over Christmas and New Year's and I wanted to spend Christmas with my son," he said to Oscar Willis of TheMacLife. "And yeah, (this fight) popped up and I thought it was a great opportunity to get paid and enjoy Christmas.
"Obviously, I'd love to fight in front of the Australian fans. But I've been pretty active. So I'm keen to finish the year off with a bang, get back in the winning column and then have a bit of a rest."
In Pavlovich, Tuivasa will face an opponent who employs a similar style of crowd-pleasing haymakers and, as soon as he figured out wh the Russian fighter was, he says he understood why the UFC offered him the bout.
"I suppose that's why they offered him to me. Everyone must be scared of him!" he said. "So I accepted the fight, and then I didn't really know who it was. And I looked and I think it's going to be a great fight for the fans. I come to entertain the fans and put on a show. And I think that's what me and Sergei are going to do at the weekend."
One his duties are concluded, it will become time to enjoy the Christmas and New Year's period, and even the UFC's event in Perth in February where he will be an incredibly interested spectator.
"I'm more excited to be p****d by the side of the ring than starving myself over Christmas, you know what I mean?" Tuivasa said. "Christmas is a time for family and I've been away from home for a long time now and I think that's the one thing I'm very excited about. So sorry, Australia, but I'll be there in the crowd. I'll be hyping up from the crowd."
Comments
comments