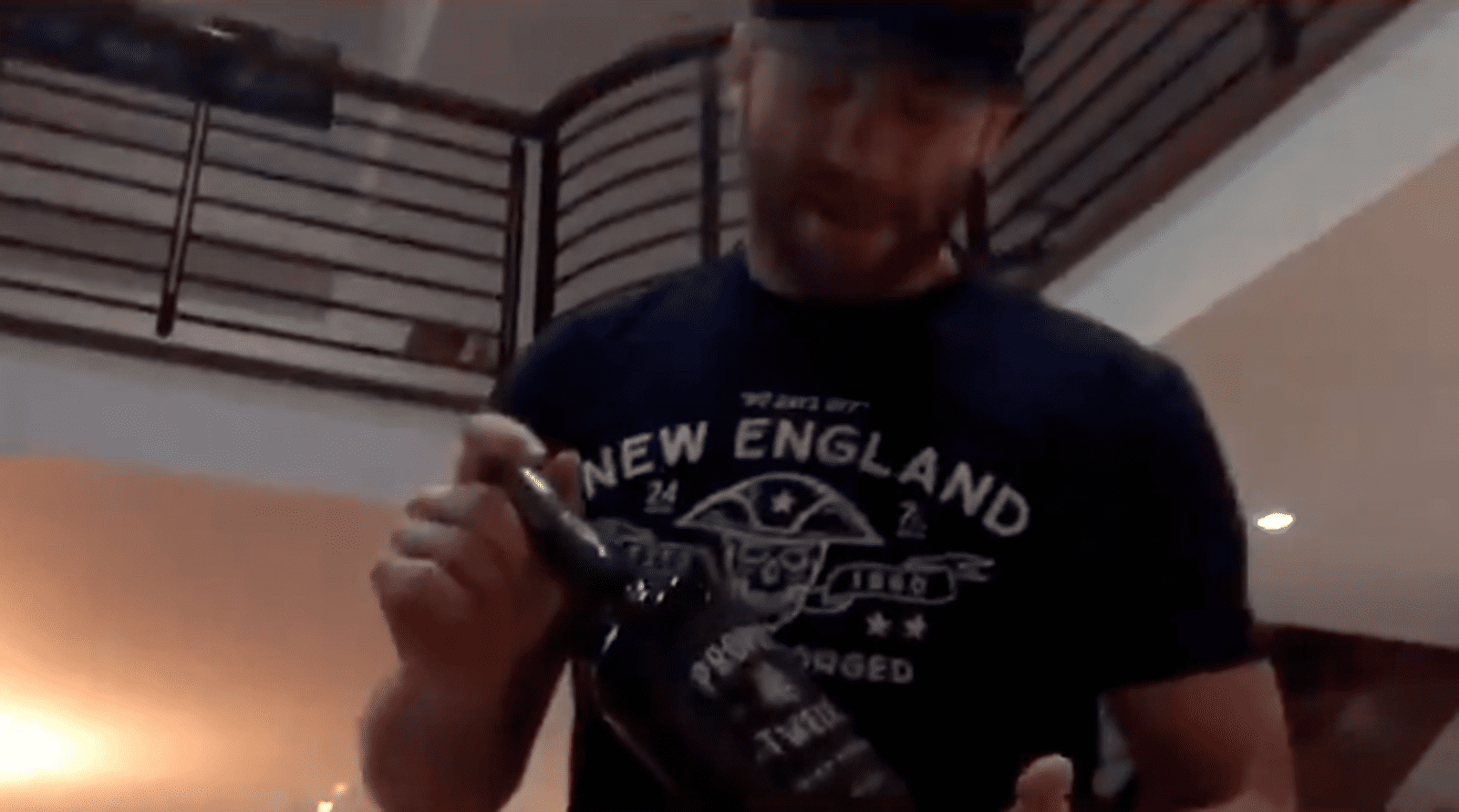 Winning a Super Bowl is one thing but getting named the game's Most Valuable Player? Well, that deserves a celebration.
New England Patriots receiver Julian Edelman proved the difference at Super Bowl LIII earlier this month as his 10 receptions for 141 yards proved an effective pressure valve for Tom Brady to escape the LA Rams pass rush led by arguably the game's most effective defender in Aaron Donald. His influence, as well as Sony Michel's touchdown, helped the Patriots to a 13-3 victory and the Vince Lombardi Trophuy but with around six months until the kick-off of the new NFL season, that leaves the league's players with a whole lot of time on their hands to pass this offseason.
This is how Edelman opted to do so one recent evening, as preserved by his Instagram story.
Super Bowl MVP Julian Edelman with a shout out to Conor McGregor via his Instagram story. pic.twitter.com/3r5bLpn9bw

— Chamatkar Sandhu (@SandhuMMA) February 20, 2019
Soundtracked by Sinead O'Connor's unmistakable rendition of 'The Foggy Dew', Edelman does the 'Billi Strut' in the direction of the camera while holding his bottle of Proper No. 12, announcing: "C. Mac, I appreciate the creation. I'm going to enjoy it properly."
McGregor and the NFL have crossed paths already in recent months. McGregor was a guest of Dallas Cowboys owner Jerry Jones at a home game last season and his visit left quite the impact on the team.
Indeed, per 5PointsBlue, the only celebrity visit which came close to McGregor's was a visit by Nelson Mandela almost 20 years ago, long before the era of smartphones and selfies. Numerous members of the Cowboys locker room are big fight fans and, as team captain Zack Martin explained, the team were committed to paying tribute to the Irishman on the scoreboard.
"Jeff (Heath), who's a huge fight fan, probably the biggest fight fan we have, came into the locker room (after warmups) and said, 'If I get a pick today, I'm going to do the Conor McGregor strut," said Martin. "When he got (the interception), we all ran onto the field and everyone started doing it. It was pretty sweet."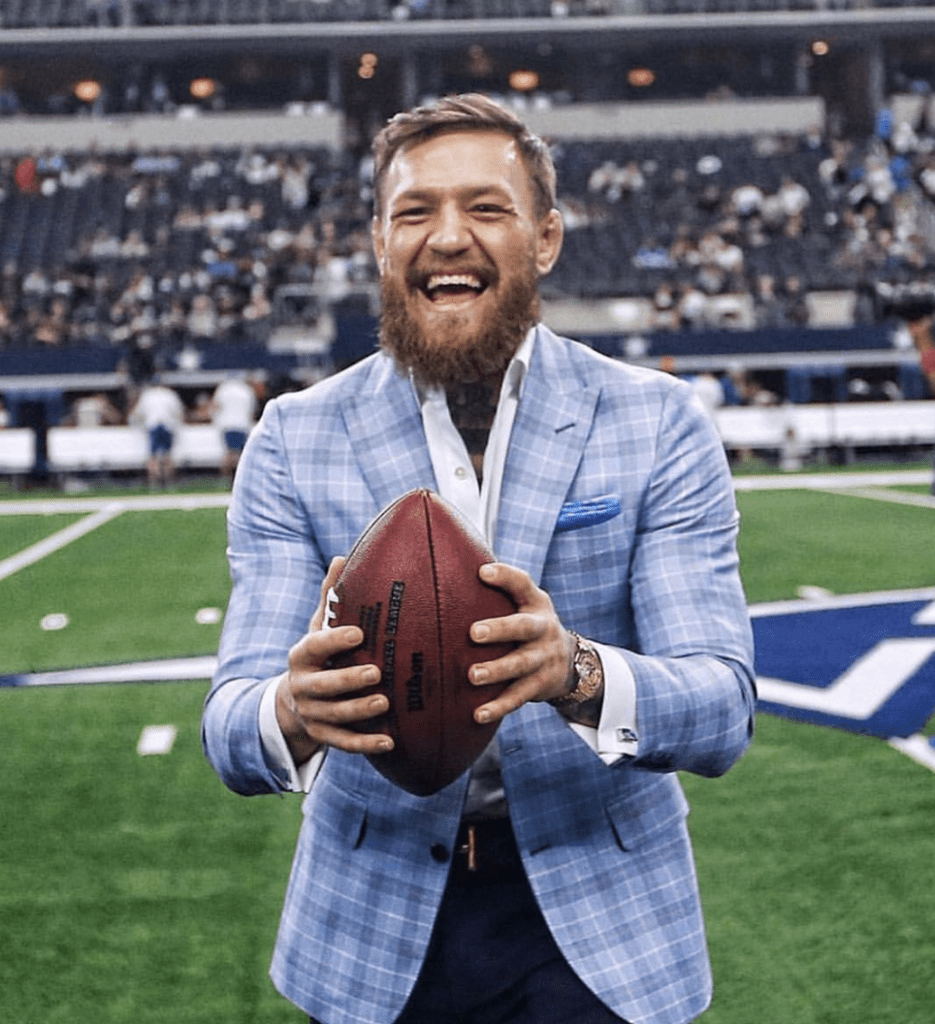 "Let me say this about McGregor: I've never seen a more accommodating celebrity visit the Cowboys' sideline," said reporter Kristi Scales.
"In about a 20-minute period, he posed for several hundred photos. I'm not kidding. Everybody…and I mean EVERYBODY…on that sideline wanted a photo with him. And he accommodated every single person.
"Whether it was the ball boy, the chain crew, television photographers, sponsors, Cowboys' family members, technical crew, VIP sideline guests…I've never seen that many people clamoring for photos."
Comments
comments