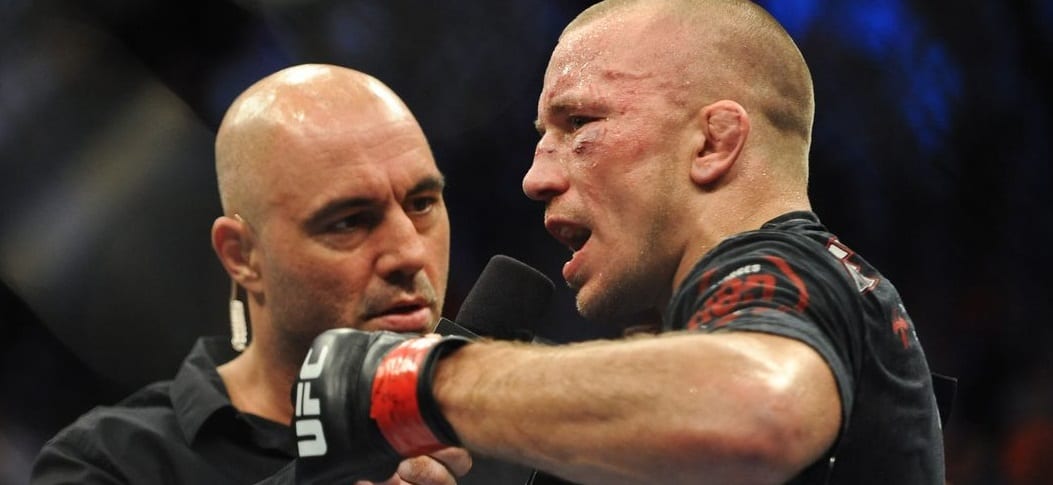 Former two-weight UFC world champion Georges St-Pierre is set to announce his retirement from mixed martial arts at an official UFC press conference from the Bell Centre in Montreal on Thursday, per reports emerging from Canada.
St-Pierre, 37, has not fought since winning the UFC middleweight title from Michael Bisping in Madison Square Garden in November 2017 but, despite relinquishing it just a few weeks later in light of a stomach ailment, he had not yet officially announced his intentions to step away from the game.
During these last 18 months or so, St-Pierre has been linked with bouts with the likes of Conor McGregor and Khabib Nurmagomedov, though he had maintained that he would only entertain another fight if he saw it as viable financially, as well as affecting his legacy.
Per the report, the failure to negotiate terms for a fight with Khabib Nurmagomedov has persuaded St-Pierre to hang up his gloves.
BREAKING: @BenBeaudoinRDS reports that Georges St-Pierre plans on announcing his retirement at a press conference tomorrow morning at the Bell Centre in Montreal.

This comes as a result of failed negotiations for a bout between him and lightweight champion Khabib Nurmagomedov. https://t.co/d1cfHGIQvY

— Aaron Bronsteter (@aaronbronsteter) February 20, 2019
Thursday press conference, however, appears as if it will bring down the curtain on one of the sport's most enduring fighters. His UFC career, which began in 2004, shows just two defeats (to Matt's Hughes & Serra, both of which were avenged) as well as a record-equalling 21 wins in the Octagon.
St-Pierre will step away from the UFC on the back of 13 straight wins, becoming the first man to ever hold the welterweight and middleweight titles. His run also saw him become one of the first few true 'breakout' stars to emerge from the Zuffa era of the UFC.
Comments
comments