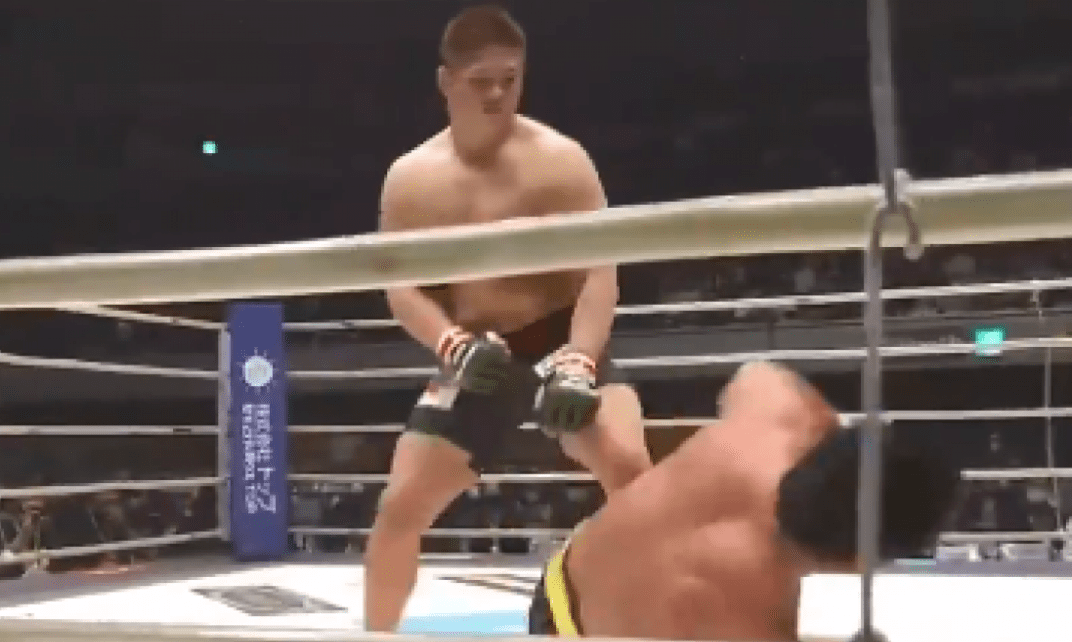 A handful of competitors have made the switch from sumo to mixed martial arts over the years — but none of them have had hands quite like this.
The MMA history books will show that the likes of Emmanuel Yarbrough and Akebono had mixed success in the world of full-form fighting but heavyweight Tsuyoshi Sudario, despite not having a traditional sumo frame, may have bucked that trend by scoring his third successive win at last weekend's RIZIN event in Nagoya Japan.
Check out the footage below:
Records being broken left and right!

Sudario breaks the record for the fastest KO in RIZIN history, scoring a 6-second KO win against Miyamoto!

Stream the last 4 fights here:

🇺🇸 https://t.co/Mi4AiMpNGQ @livenowglobal
🇯🇵 https://t.co/KeydVIWlMN

#RIZIN27 #RIZIN #MMA pic.twitter.com/mO1Z0IVX5u

— RIZIN FF English (@rizin_English) March 21, 2021
Taking on debutant Kazushi Miyamoto, Sudario was forced to fend off an early assault but soon dropped Miyamota to his backside with a short left hand. As soon as Miyamota attempted to return to his feet, he was met with a right cross to the chin which instantly sent his limp body to the mat, before the referee called a halt to proceedings. The entire fight took just six seconds from start to finish.
Sudario is very much one to watch on the MMA scene moving forward, with the stunning finish of Miyamota his third first-round finish in his three pro outings to date.
Comments
comments