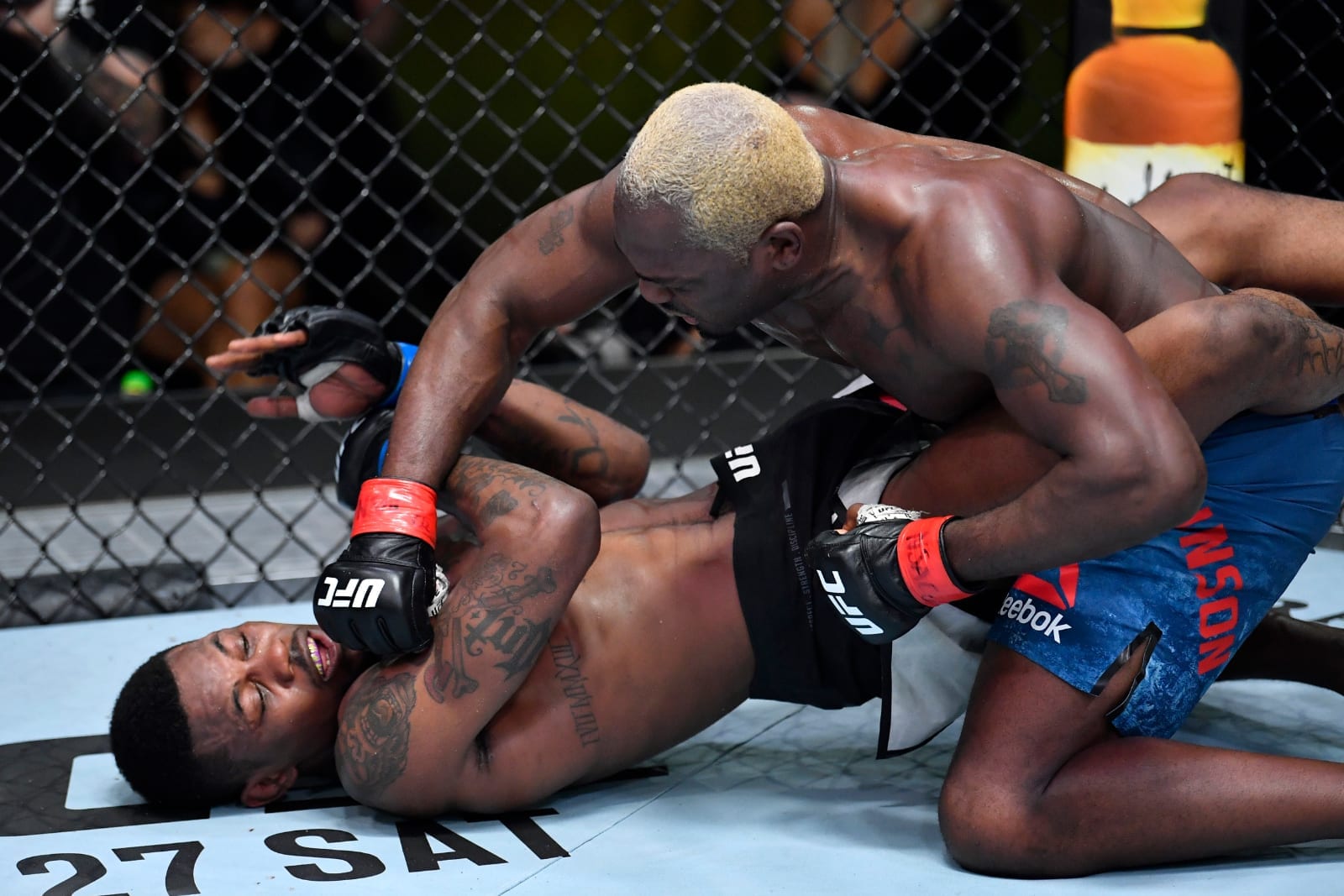 Kevin Holland's five-fight winning streak came to a screeching halt in Las Vegas Saturday night when he was outpointed by Derek Brunson through five rounds — and he says that it might be the last time we see him at middleweight for some time. 
Holland, who weighed in well under the accepted 186-pounds required for a middleweight non-title fight, rarely saw success against Brunson, save for a few opportunities in the second round in which is seemed that his wild striking might soon pay off. Now, though, that the run which led him to the top of many 'Fighter of the Year' lists in 2020 is over, Holland says that welterweight might soon be his next stop.
"Honestly, I'd like to get a nutritionist and try 170," Holland said post-fight. "Those boys are heavy in there at 85. It's nothing I just can't deal with. It's just something that when you fight for 25 minutes, you think about that type of stuff.
"So if I could try a 70 fight, that would be awesome. Belal kept mentioning my name getting ready for this fight, and I kept commenting on his little stuff. Belal [Muhammad is] coming off an eyepoke, I'm coming off a loss. We wanted to fight before. Why not do it now?"
However, Holland sees some flaws in his own performance — namely his concerns about fighting a 25-minute fight for the first time. Now out the other end of it, Holland says that he should have pushed harder earlier and not been wary of his gas tank.
"Let's go back to 15 minutes," Holland joked about his first main event length octagon fight. "I think I overthought it the whole week about it being 25 minutes, and then wrestling the whole time getting ready for the fight was rough, sparring 25 minutes the whole time was rough.
"So I think I was just overthinking it. And then the last two rounds, I was like, oh crap, this ain't that bad. I probably should have pushed it from the beginning, but sh*t, props to Brunson."
Comments
comments