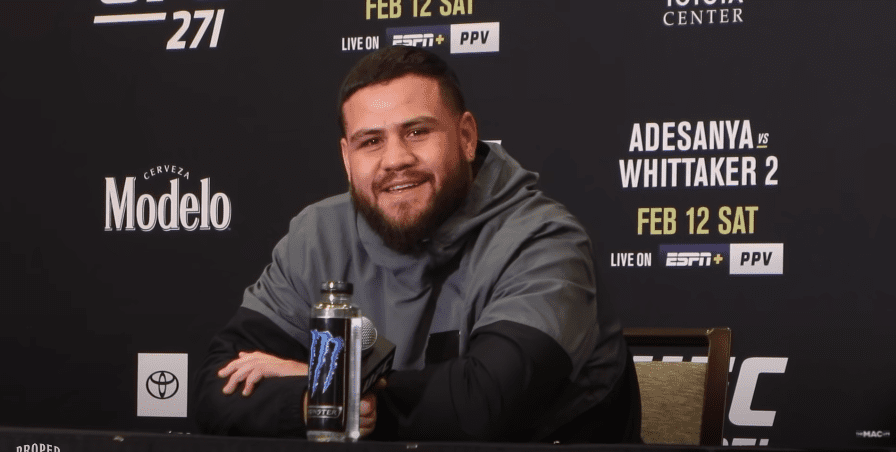 Each to their own, we guess.
Aussie heavyweight Tai Tuivasa has become something of a crowd favourite throughout his UFC career, largely down to his larger than life persona and his willingness to drink beer from practically anything. And now the man who made US audiences aware of what a 'shooey' is wants to go one better this weekend when he takes on fellow power puncher Derrick Lewis.
"Well, he can throw it to me when I win, and I'll do a cuppy out of his ball guard, then. I'm keen," Tuivasa said to the media, including The Mac Life, this week.
Lewis, though, isn't quite so keen.
"That guy is nasty, man," he said. "I can't do that. USADA needs to be knocking at his door all the time. He gotta be taking something to help his immune system. That is just nasty," he said. "We're all fighters, so I'm pretty sure everybody got musty nuts. It's all the same level.
"I'm clean. I'm probably the cleanest fighter to drink from, really. It will be warm. You remember? (Like) latte."
Check out their full comments below:
–
Comments
comments