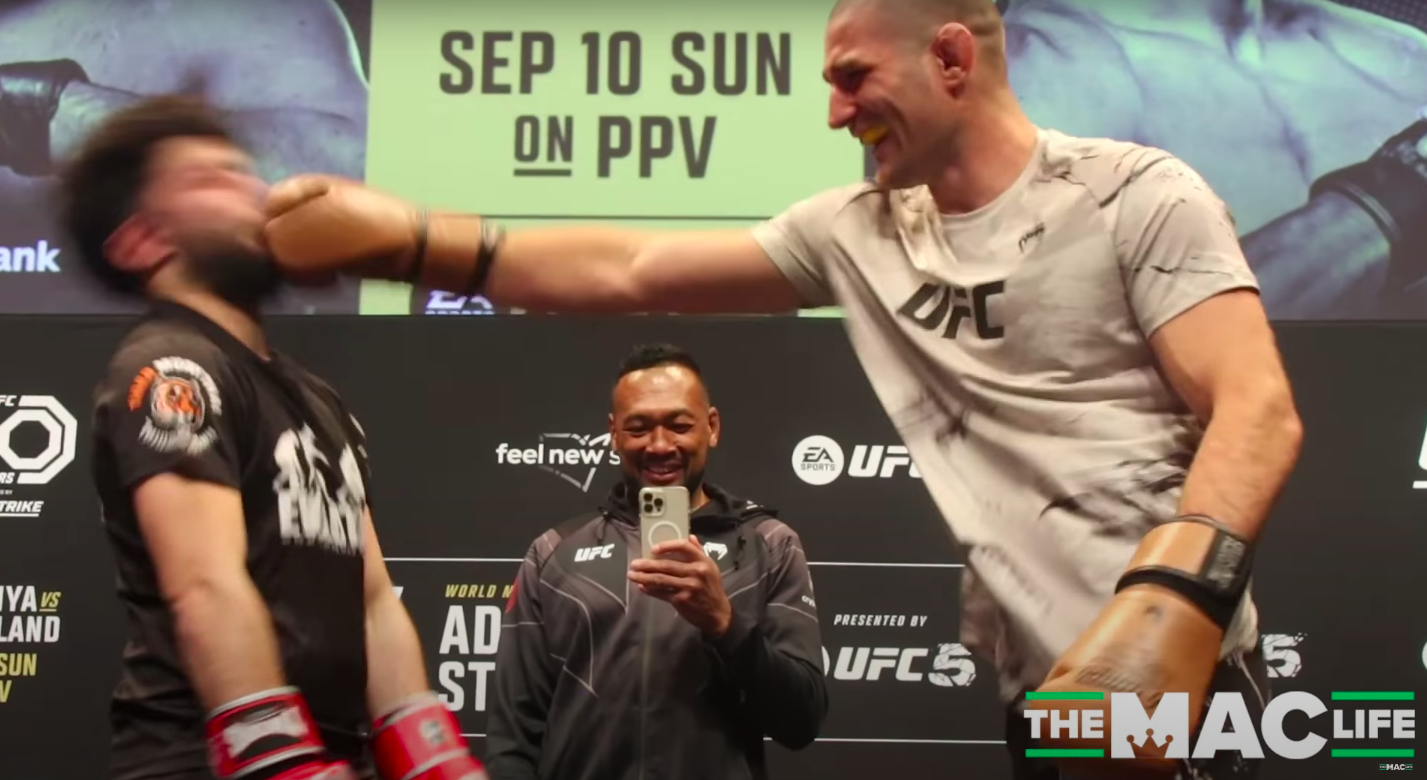 By now, most of us should know what to expect from a Sean Strickland fight week.
The middleweight contender, who fights Israel Adesanya in Saturday night's UFC 293 headliner for the promotion's 185-pound title, is about as entertaining a fighter during fight week as there is on the UFC roster. The 32-year-old, who is 27-5 in his professional mixed martial arts career, has already garnered some press attention in Sydney after he announced that he 'punched' an Adesanya fan who approached him a day after he landed in Australia — though Strickland would later clarify that this was done in jest and both left the situation smiling.
The UFC says I must do some open work outs tonight at 540..

If you bring gloves I'll spar you! Just don't fucking cut me! Lmao

— Sean Strickland (@SStricklandMMA) September 5, 2023
But earlier today (or yesterday, depending on what timezone you are in), Strickland got in some work with another fan who had challenged him to an impromptu spar at the American's open workout Down Under. And, as you might expect, it was the professional UFC fighter who landed the better licks.
Check out our footage below or click here to watch it on the YouTube website:
–
Comments
comments