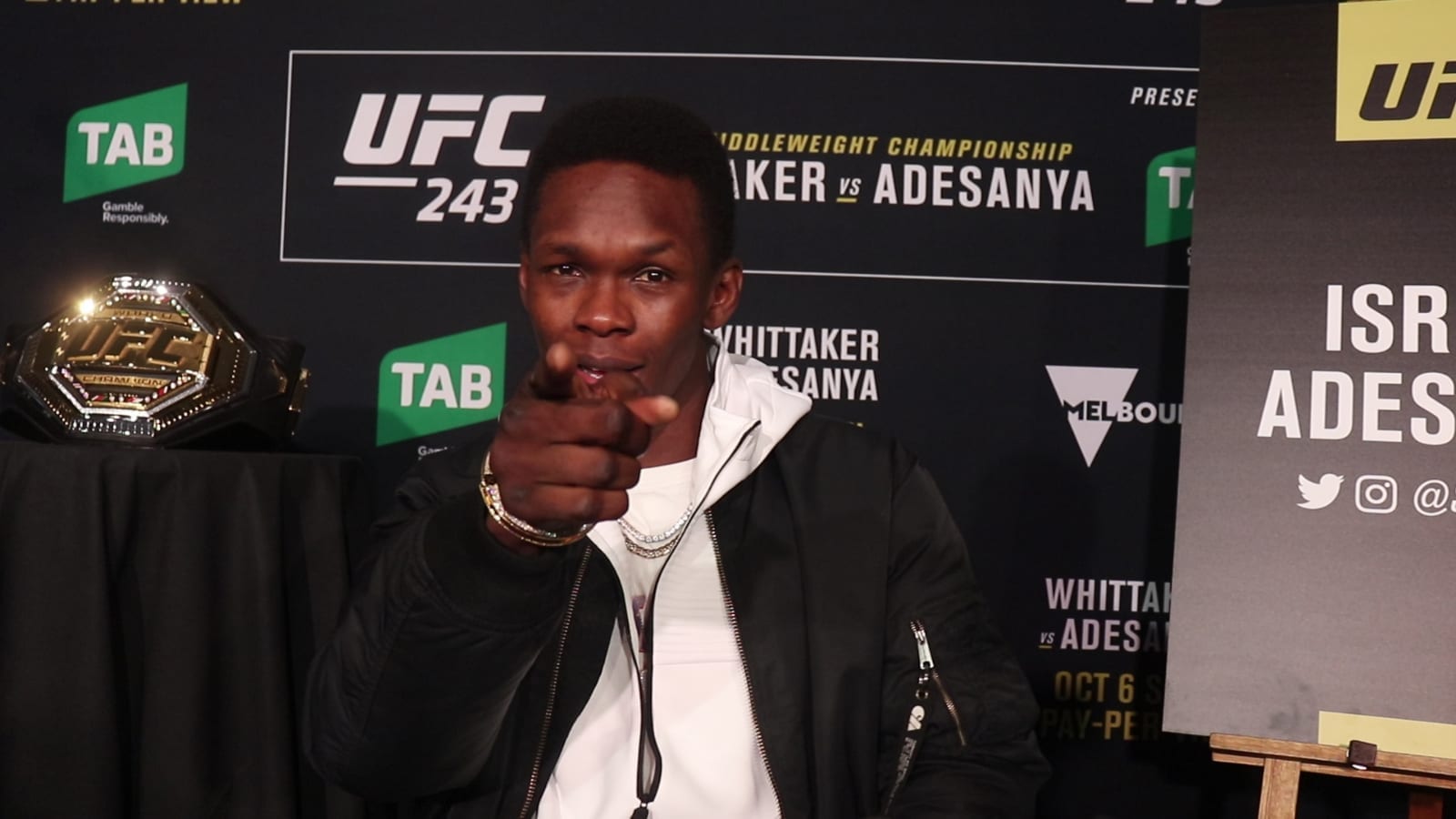 UFC middleweight champion Israel Adesanya has his hands full in Sydney, Australia this weekend — but after that? All bets are off.
Adesanya takes on Sean Strickland in Saturday's UFC 293 headliner in what is the first defence in his second reign as the UFC's 185-pound champion. The champion, who has taken on all comers since he first won interim middleweight gold in 2019, was expected to take on top contender Dricus du Plessis in his next outing but the South African was unable to agree on amenable date for the fight to take place, opening up a slot that Strickland was happy to fill.
But, provided he emerges from Australia with the title belt over his shoulder, Adesanya has suggested that his next title fight might not involve Du Plessis either and that it might indeed go to the still undefeated Khamzat Chimaev.
"I don't know who's going to win but I think if I'm favoring, I might be favoring Khamzat a little bit more," Adesanya said to MMA Fighting of the upcoming Chimaev vs. Paulo Costa fight, at an event promoting Stake.com. "Because I like new blood."
Stylebender added: "I just made Paulo look easy but trust me, he's a hard fight," Adesanya said. "He's a hard fight but I made him look easy. But I think I'm rooting for Khamzat more in that fight."
And with no shortage of middleweight contenders lining up to meet him, Adesanya said that Saturday's fight might not be the final team fans see him perform in 2023.
"Ain't that funny?" he said. "I'm the one actually pushing for fights. I'm even trying to have one more this year. We'll see. Yeah, definitely. We'll see."
Comments
comments