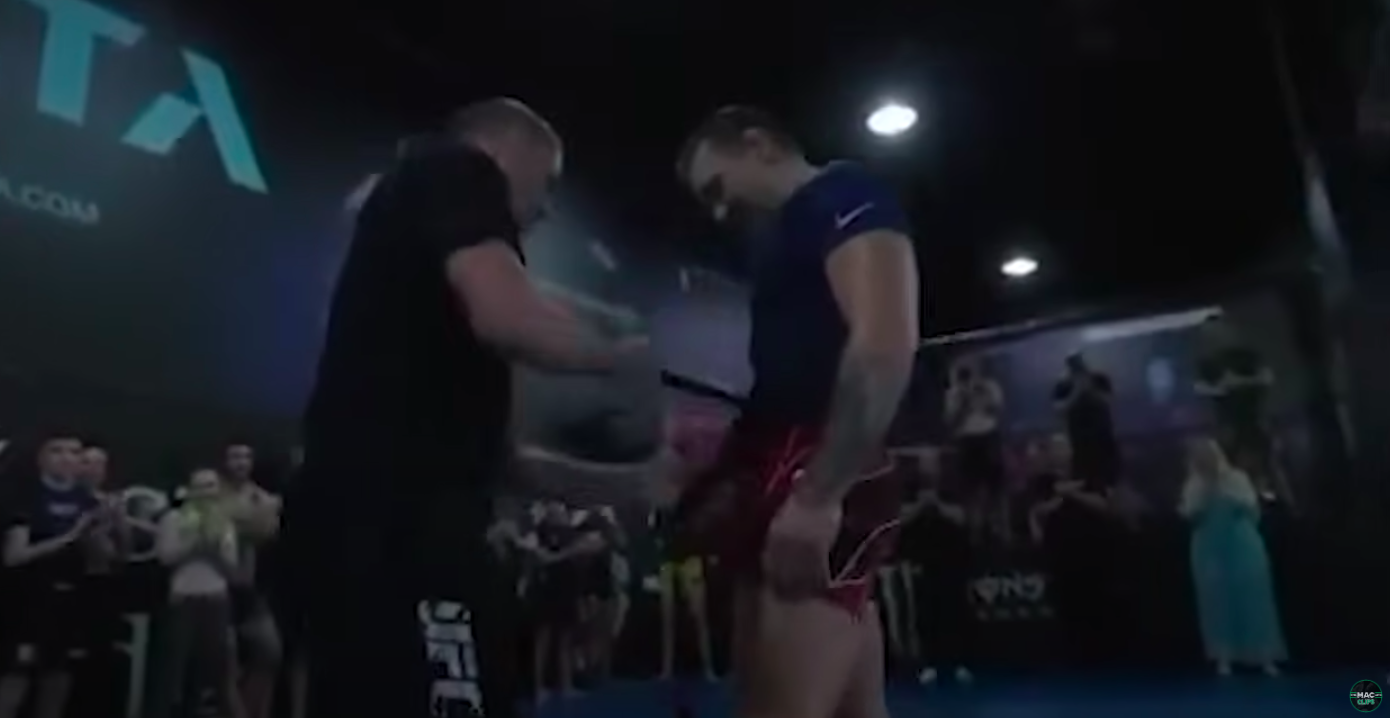 Ireland's first Brazilian Jiu Jitsu black belt has just crowned its newest one. 
At a recent ceremony at SBG Dublin, head coach John Kavanagh — who many years ago became the first of now several dozens of Irish-born BJJ black belts — awarded two-division UFC champion Conor McGregor with his very own black belt to place in his trophy cabinet alongside three UFC titles, and two belts from Cage Warriors.
"It's not normal to give out a belt during the no-gi class but nothing about this man's career, or life, has been normal," John Kavanagh said during the session at the SBG Ireland HQ in Dublin. "An incredible exponent of martial arts his whole life. He obviously excelled in the professional area, but for me it's his interest, his passion for the day-to-do, whether it's working with a new guy or training with pros… and for me it's a huge pleasure to give a longtime student, but also one of my best friends, Conor McGregor."
"Thank you so much John for everything over the years. It's just great to be home, great to bring another UFC talent (Ian Machado Garry) and see all the talent here in the gym. I'm with SBG for life, and I appreciate this. It means the world to me, thank you so much.
McGregor added: "I've been doing this a long time. It's my life. To get it off John… It's deeper when you get a black belt off John. There's not many black belts off Coach Kavanagh. It means the world to me."
"The Law of Attraction … It is the belief that you are able to create whatever situation that you want for yourself, and no one can take it from you. It is believing something is already yours, and then doing whatever you have to so that it comes true." – Conor McGregor pic.twitter.com/RzSV5R1nfr

— The Mac Life (@TheMacLife) September 5, 2023
–
Comments
comments