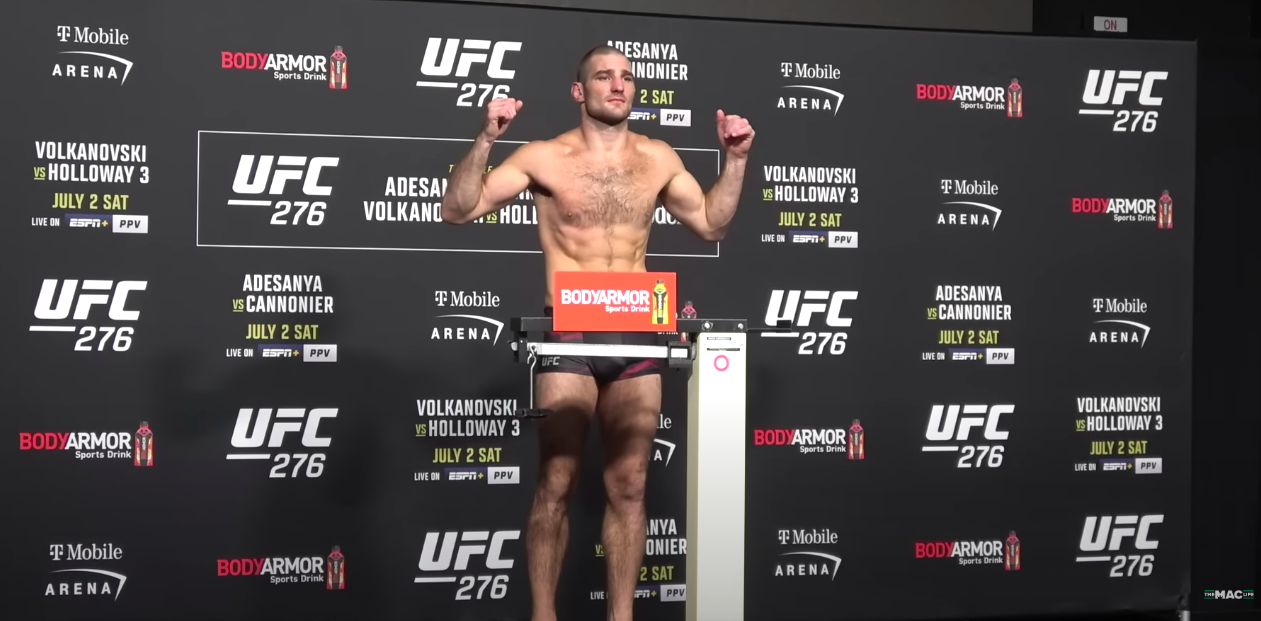 Sean Strickland got a little bit of early work in after arriving Down Under for his UFC 293 title fight against middleweight king Israel Adesanya.
The brash American, whose press conferences have become the thing of legend over the course of the past several months, faces the biggest fight of his professional career in Sydney, Australia on Saturday. But before he throws down with one of mixed martial arts' premier strikers, Strickland let his hands go early when he was approached by an unruly fan.
"Initially, I thought the guy was coming up for a photo," Strickland told Fox Sports of an incident that occurred in Bondi this week.
'[Then he said] 'Izzy is gonna f*ck you up. Boom, right in the guts. I'd only been in Australia a day and already I'd committed an assault."
Strickland added: "If you wanna come up to me and run your f*cking mouth, I'll smack you like I smack anybody else. Uppercut to his stomach. Then I walked away. But if I see the guy again, man, no problems … I'll thank him for not pressing charges."
The American, though, has also indicated that he has been surprised by his initial impressions of the Australian city.
"So I talk a lot of sh*t about Australia, because it's kind of weird, you all are descendants of convicts, and yet you have a really nice city," he said during an episode of the UFC's 'Embedded' series. "How the f*** did that happen?"
Strickland takes on Israel Adesanya in Saturday's UFC 293 event from the Qudos Bank Arena. The fight card will be co-headlined by a heavyweight clash between home country hero Tai Tuivasa and Alexander Volkov.
Comments
comments