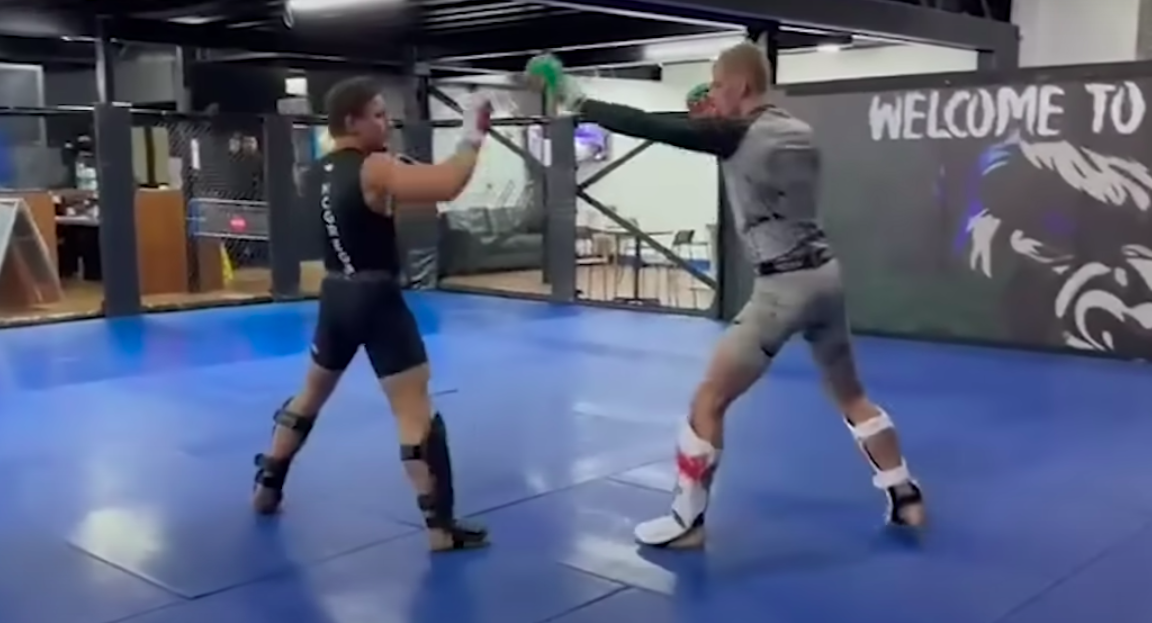 In the history of the UFC, an Irish fighter has had their hand raised 37 times in the Octagon. Conor McGregor and Ian Machado Garry are responsible for 16 of those. 
McGregor, who is continuing his preparation for his return to the cage in the coming months opposite fellow 'The Ultimate Fighter' coach Michael Chandler, has been a prominent supporter of his fellow Dubliner Garry throughout his unbeaten 6-0 start to the cage — but with Garry living and training in Florida, it took a while for their paths to cross.
But the two most successful Irish MMA fighters finally locked horns recently for a sparring session in SBG Ireland while Garry was visiting his homeland in the aftermath of his relentless beatdown of welterweight veteran Neil Magny at the UFC's recent event in Boston last month.
Check out the footage below:
–
Comments
comments