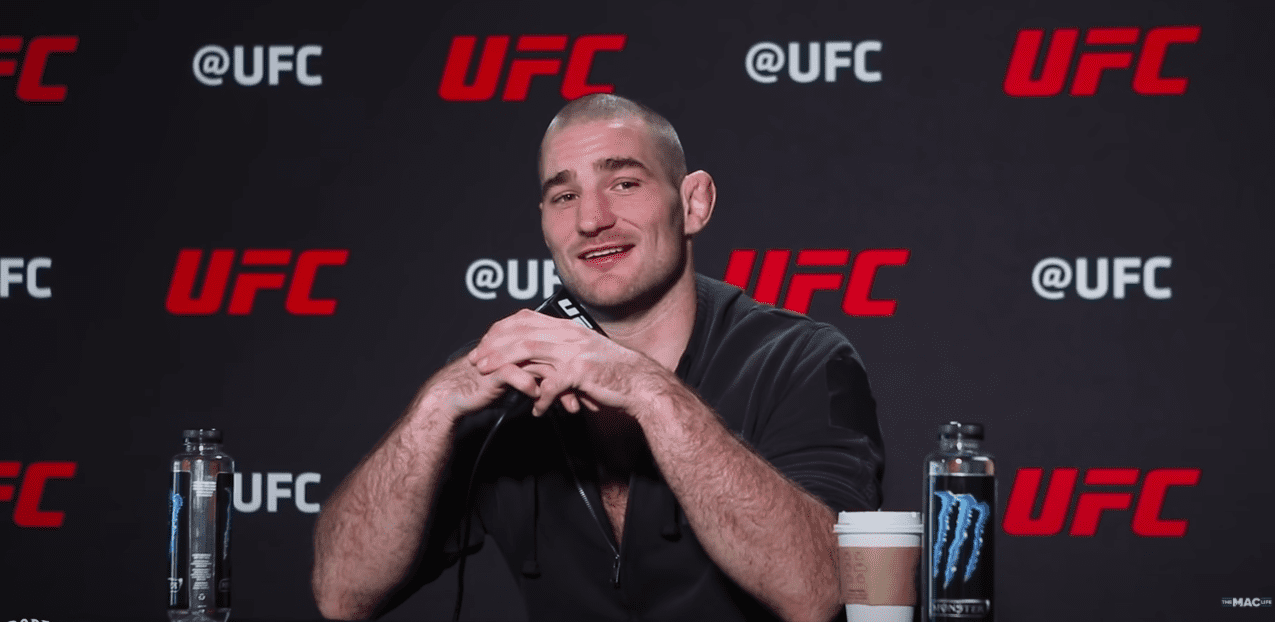 Sean Strickland has fast become one of the most controversial characters on the UFC roster.
In the past few months, Strickland — who fights Jack Hermansson in the UFC main event in Las Vegas this weekend — has admitted that he would relish the opportunity to legally kill an opponent in the cage, as well as detailing his neo Nazi upbringing, which he says he has moved away from and is entirely ashamed of.
This week, Strickland drew some fire from UFC middleweight Kevin Holland and when asked as to the nature of the rivalry by Oscar Willis of The Mac Life, this is what Strickland had to say: "I think I told him I could rape him in prison one day and it bothered him. But I'm just stating the facts dude, I'm just stating the f*cking facts, dude.
"If me and you were in a jail cell together and I wanted to, I could take that ass. No, he started talking shit to me on Instagram. I think I one-upped him by saying that — which I don't think is a one-up, I'm telling you some really f*cked up things.
"So anyways, I see him at the PI the other day and he's popped out his f*cking chest … trying to fight me… We can't fight here, you've got to call me and we'll go to this f*cking parking lot, we'll do the f*cking man dance.
"The thing about Kevin Holland you know, he doesn't know how to embrace his feelings. He doesn't know how to feel. He's scared of his feelings. Kevin Holland's one of these guys who sees me and is scared of me. Part of him scares me. But I allow myself to feel, I'm not scared of feelings but I will still take you out into the f*cking parking lot and fight you to the f*cking death.
"Kevin Holland, he's just not that way."
Check out Strickland's full comments below:
–
Comments
comments