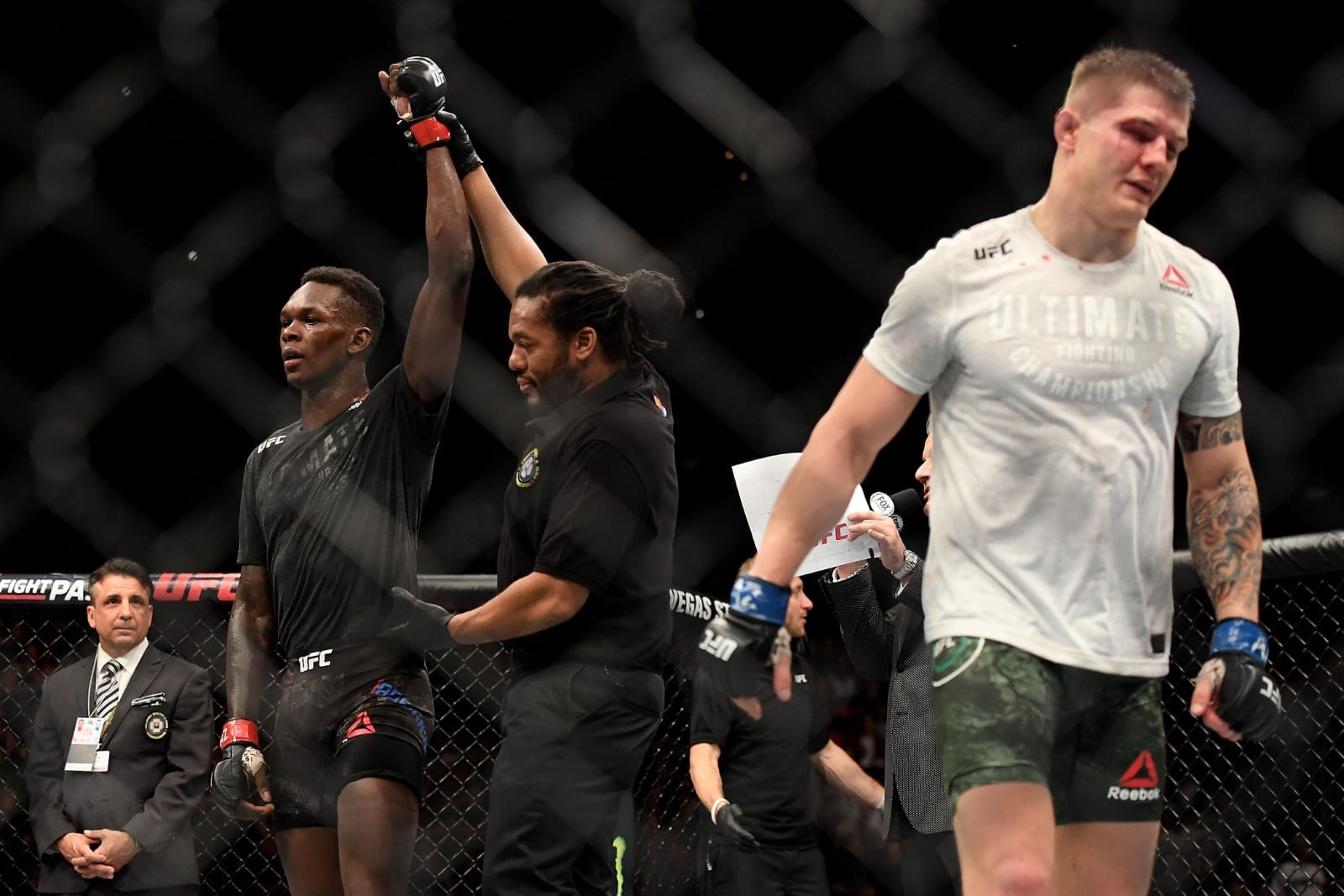 Anyone suggesting that Israel Adesanya is the finest middleweight fighter in history is forgetting two very important words, says Daniel Cormier: Anderson and Silva.
Cormier, the former two-weight UFC world champion, holds a win against Silva from their fight at UFC 200 several moons ago (as does Adesanya for that matter) but the now-retired 'DC' claims that Silva's accolades in the sport still stand above anyone else in his weight category, and that any thoughts to the contrary are little more than recency bias.
"No. Dude, Anderson Silva existed," Cormier told co-host Ryan Clark on their ESPN show when asked if Adesanya is the best to have done it at 185-pounds.
"Anderson Silva existed. Like, I don't get this recency bias that fans have. Honestly RC, I think the word goat gets thrown around way too easy in fight sports. The only person that doesn't get passed is Muhammad Ali and there have been some really impressive fighters, but people recognise what Muhammad Ali was. Anderson Silva was to MMA what Muhammad Ali was to boxing. No, [Israel Adesanya] has some work to do to catch Anderson."
It's hard to dispute Cormier's point. Silva still holds the record for the longest title reign in the UFC, with his 2,457, six-and-a-half year record as champion not looking likely to be beaten anytime soon.
Following his debut in the UFC in 2006 when he knocked out Chris Leben in less than a minute, Silva went on an undefeated run which was only ended by Chris Weidman in 2013 — a fight which marked a downturn in results for 'The Spider', who would officially win just one more fight in the UFC (against Derek Brunson) before his final bout against Uriah Hall in 2020.
Since then he has moved into boxing and picked up a very impressive win against (a very disappointing) Julio Cesar Chavez Jr. and a swift KO of Tito Ortiz this past September.
Silva has since been linked to a boxing match with a Paul brother — though it remains to be seen if the man who turns 47 in a couple of months will continue with his combat career swan song or finally opt to step away for good.
Comments
comments