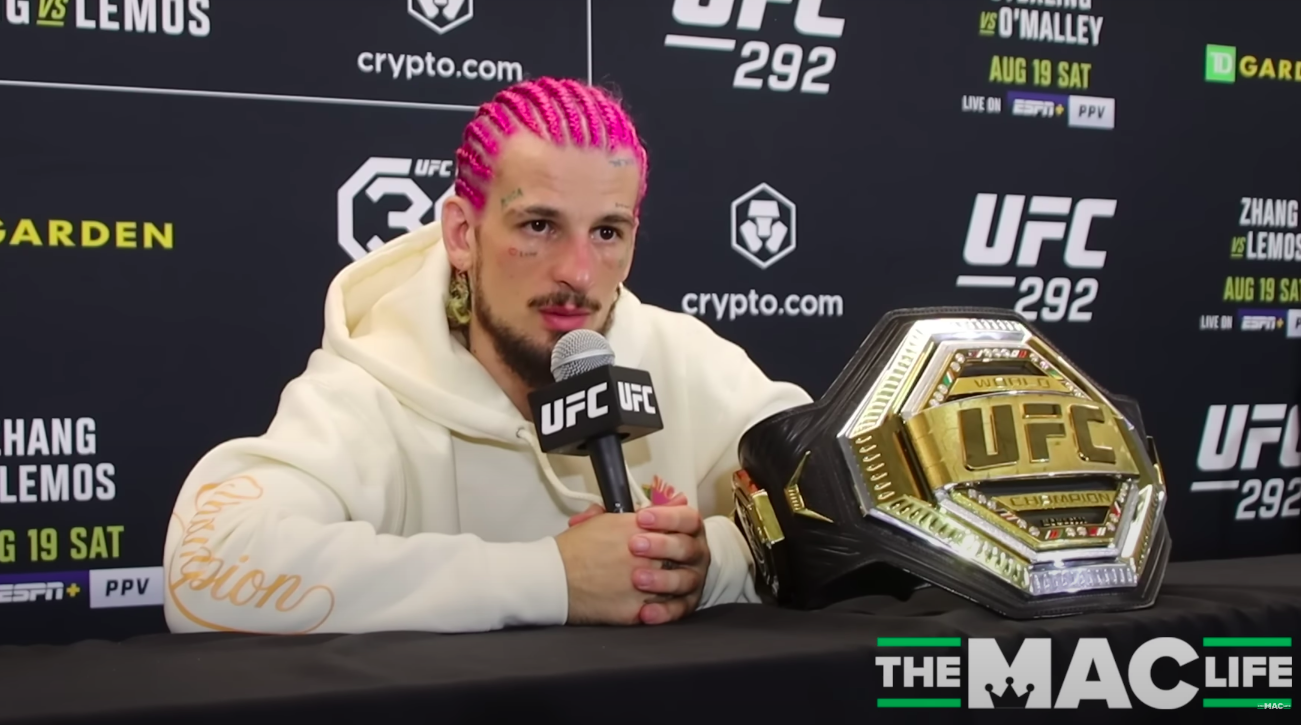 Newly-crowned UFC bantamweight champion Sean O'Malley didn't have the ideal preparation for his UFC 292 title fight with Aljamain Sterling.
O'Malley scored a second round TKO over the formerly-dominant champion Sterling in Boston on Saturday night; a win over one of the division's best grapplers which came, he explained afterwards, 6 weeks after suffering an upper body injury which severely restricted his ability to adequately prepare.
"I haven't grappled in six weeks," O'Malley said to the media, including The Mac Life, soon after his main event title win. "I had a muscle strain and I literally couldn't grapple for six weeks…. couldn't MMA spar. I was the main event in Boston. There was no chance I was pulling out. But we haven't grappled in six weeks. Six weeks today, I had a muscle strain right under my rib and I couldn't grapple.
"So coming into this fight and fighting Aljo, when I did interviews, I was saying, 'Life or death: I cannot get taken down,' because I didn't know if it would hold up, and it's f*cking sore right now. Dealing with those mental demons coming into this fight knowing I was injured-ish – we didn't grapple one day the last six weeks."
The new champion added: "My main goal was to not let him take me down, and I knew if I could keep it on the feet, I could knock him out," O'Malley said. "I thought he was way too confident that he could just come in and grab me. I don't know if he's ever sparred someone as good as I am, or fought someone as good as I am. I truly believe I am a level above most people in the striking department."
Comments
comments