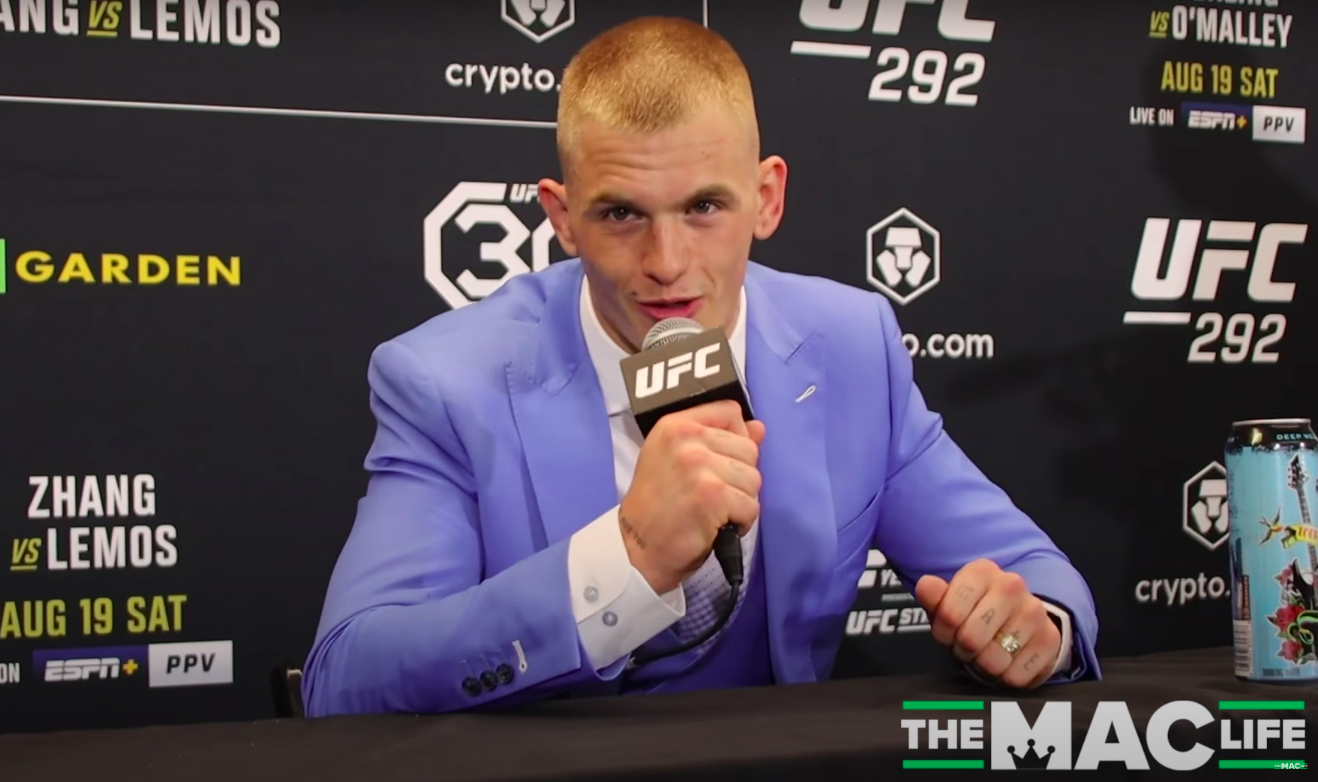 Ian Machado Garry did what he said he was going to. 
In front of a raucous capacity crowd in Boston's TD Garden late on Saturday night, the Dubliner scored a conclusive win over one of the UFC welterweight division's most experienced fighters — with one judge even scoring it a 30-24 win in Garry's favour.
And speaking afterwards to the media, including The Mac Life, the unbeaten Irishman explained how the win was exactly as he had predicted, particularly after a pre-fight build-up which had turned sour over comments made by Magny in the pre-fight press conference.
"What I did tonight was so easy, so clinical, but it was special," Garry said soon after the final bell. "The energy that I was able to get from that Boston crowd, the energy that I soaked up, it was so much fun.
"I hit him with two, I put him on his ass twice in a row," Garry said of the opening salvo of calf kicks which would go on to severely stifle Magny's movement.
"The first two kicks of the fight. The first two exchanges he went on his ass and I went, 'Oh my goodness, this is going to be a long night for you.' That guy's going home in a wheelchair and I f*cking said it: Tonight, he is being walked home by someone in a wheelchair and he's going to go home and he's going to sit and reflect on everything he's ever f*cking done in life. I whooped his ass tonight and he better sit there and think, 'F*ck. I might need to change my life.'"
Comments
comments