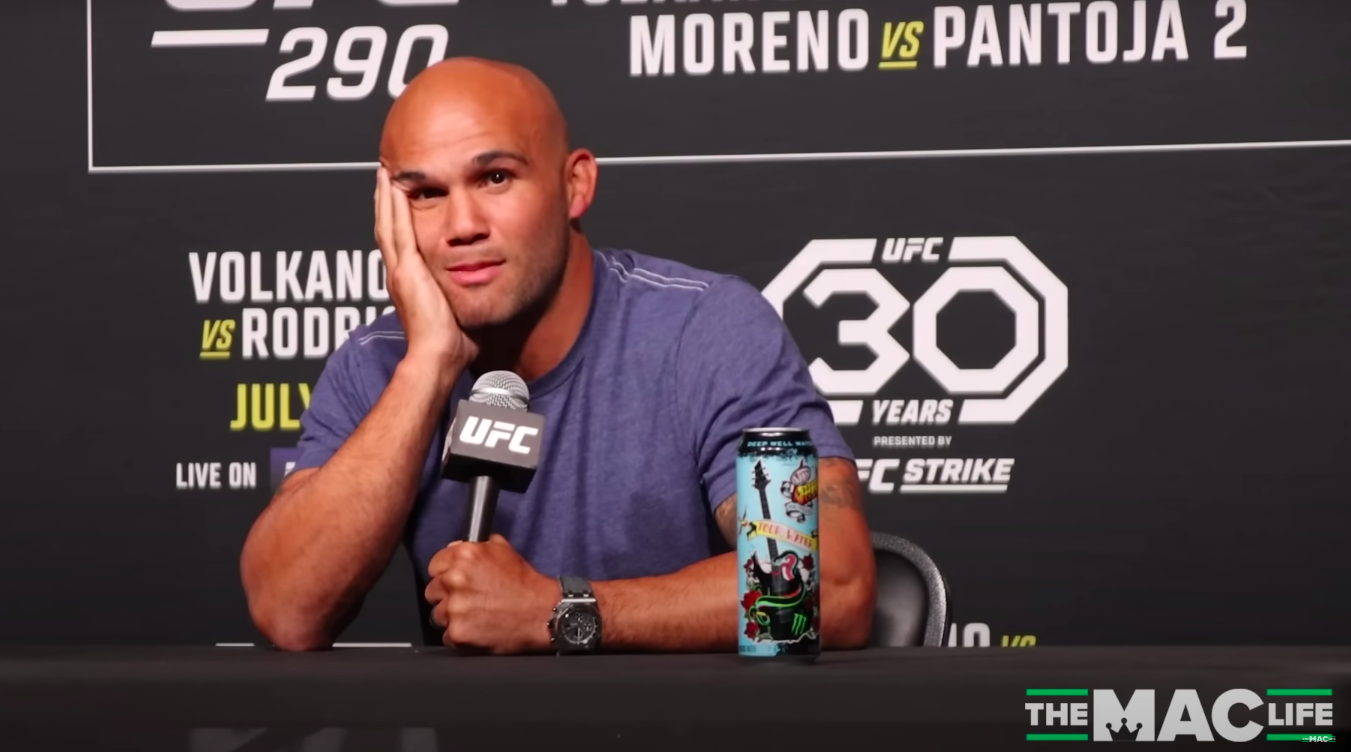 Former UFC welterweight champion Robbie Lawler will step away from the cage for the final time at this weekend's UFC 290.
The 41-year-old, who has taken part in some of the most iconic fights in the UFC's history, will strap on the 40z gloves one final time to take on Niko Price — and while he says that it was a decision that he knew he would inevitably have to make one day, he says that he isn't exactly sure what his life will look like without prizefighting.
"It's just a feeling I got over time," Lawler said to the media, including TheMacLife, on Wednesday in Las Vegas. "I've been doing this a long time, accomplished a lot, just felt it was time."
But this realisation doesn't make it any easier to stomach. "I would say there was fear," he said of his decision. "Because it's freaking unknown. I've been training and competing my whole life, even when I was supposed to be in high school or middle school. I'm concentrating on how to get better at wrestling or football or whatever, fighting, when I should be doing my homework. That's where I've always been."
But on the bright side…
"One thing that I feel I'm going to get out of this is I'm going to actually just be able to train for fun again, which is huge," Lawler said. "My body feels better when I'm training for fun. When I'm training for a fight, it just doesn't feel as good as it used to and I don't have to recover now."
Lawler, who has traditionally been the stoic type throughout his career, admits that Saturday night may be an emotionally testing one, even for someone who has seen it all like him.
"I think it could [get emotional], and it has come up, but I try not to because it's a lot," Lawler explained. "I've been freaking doing this a long time."
Comments
comments