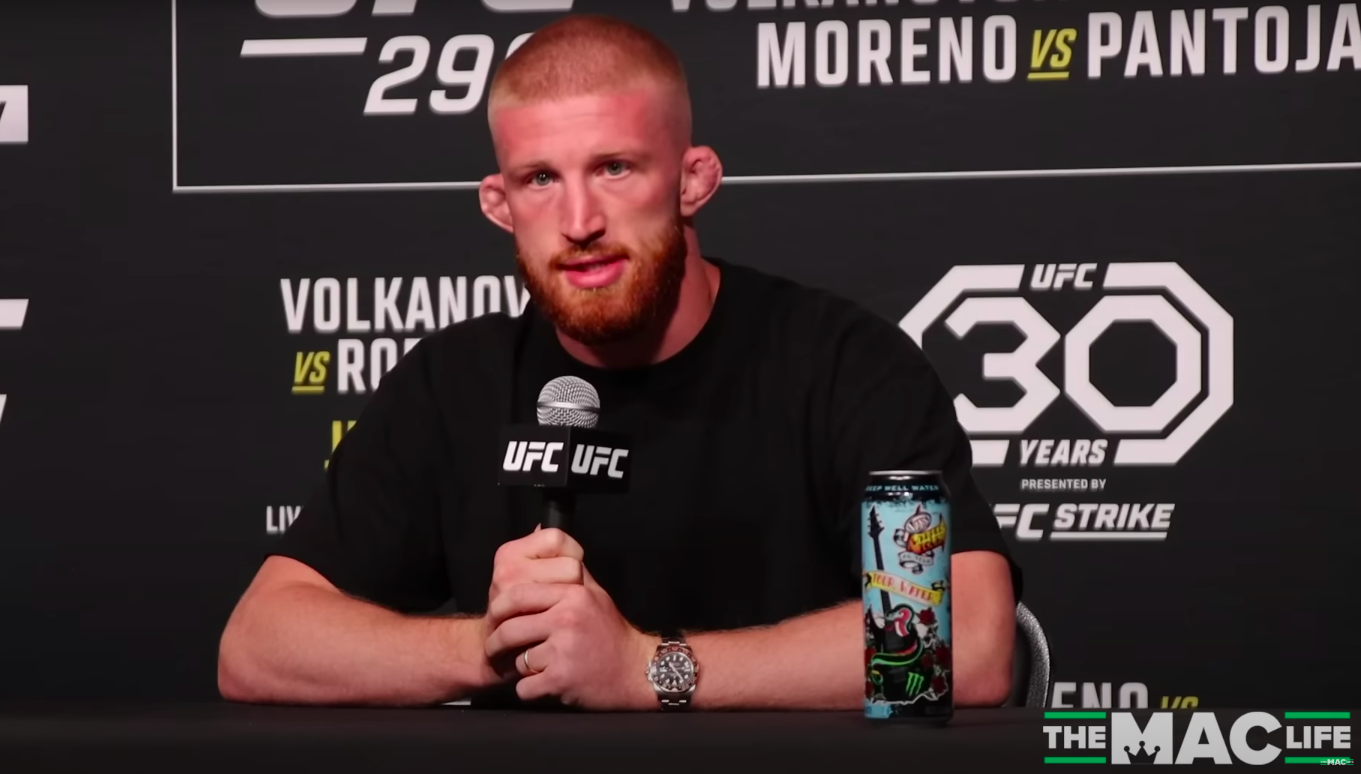 According to the Vegas oddsmakers, Bo Nickal's second bout as a member of the UFC roster is a foregone conclusion.
Nickal, the hugely-decorated former Penn State wrestler, fights Val Woodburn on the main card of this Saturday's UFC 280 in Las Vegas, a short notice fight after original opponent Tresean Gore was forced to withdraw with a wrist injury. And despite Woodburn being a 7-0 pro who has won a regional title at middleweight, the betting lines are solidly tipped in Nickal's favour to overcome the short-notice opponent.
And according to Nickal, the oddsmakers are absolutely correct. "It's pretty crazy," Nickal said to the media on Wednesday, including TheMacLife. "It makes sense to me. The math checks out … Great value. Hammer it."
Confidence comes naturally to the three-time NCAA Division I national champion, and it is easy to see why. Nickal is still just 4-0 in his still-developing mixed martial arts career but so far, not one of his opponents has managed to make it out of the first round with him. In fact, no one has even made it to the third minute.
"There's just going to be that expectation that's set," Nickal explained. "I'm 4-0 with four first-round finishes and people want to see me fail. A lot of people want to see me win and just a lot of expectations. For me, I'm just going out there to perform to the best of my ability. Whether that's a first-round finish or that's a decision, that's not really of concern. I'm just going out there to do my best and everything else will take care of itself."
While his career is still a young one, the 27-year-old believes he is potentially only around a year away from being a legitimate contender at 185-pounds, or at least from taking on contenders at the top of the 185-pounds rankings ladder.
"International Fight Week next summer, I plan on, at minimum, fighting ranked opponents," he said.
"Getting right up in there in title contention. Hopefully, I can continue to get fights. The most important part about that is getting fights, getting opponents, getting the right opponents. But I think at that point I will be closing in on my goals of being UFC champ."
Comments
comments