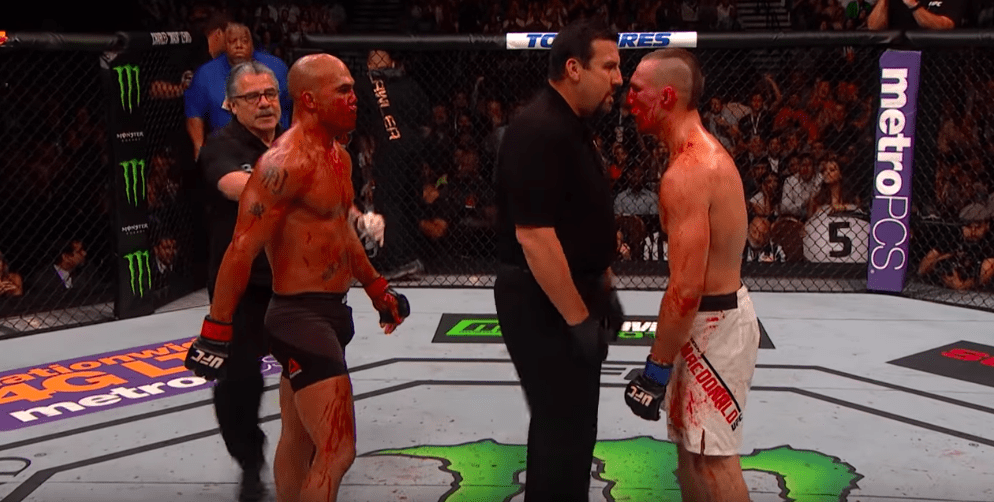 UFC 189 was one hell of a card.
The main event, of course, was a special one for the Irish readers of these pages as it was the first time that Conor McGregor got his hands on UFC gold but the lead-in to that particular fight was equally memorable; a five-round bloodbath between then welterweight champion Robbie Lawler and the undisputed #1 contender at the time, Rory MacDonald.
In a three year stretch beginning in 2011, Canada's MacDonald had torn through the UFC's 170-pound fold. His only loss during this nine-fight spell of dominance came against Lawler in a split decision at UFC 167 and about a year and a half later, the two would lock horns once again — and it will be remembered as one of the greatest, most thrilling exhibitions of skill and heart ever seen inside a mixed martial arts cage.
Lawler will be hoping to take a step closer to regaining the gold when he takes on the divisive Colby Covington this weekend in Newark, New Jersey and if their bout is even half as entertaining as what unfolded in the video below then MMA fans the world over are in for a treat.
–
Comments
comments