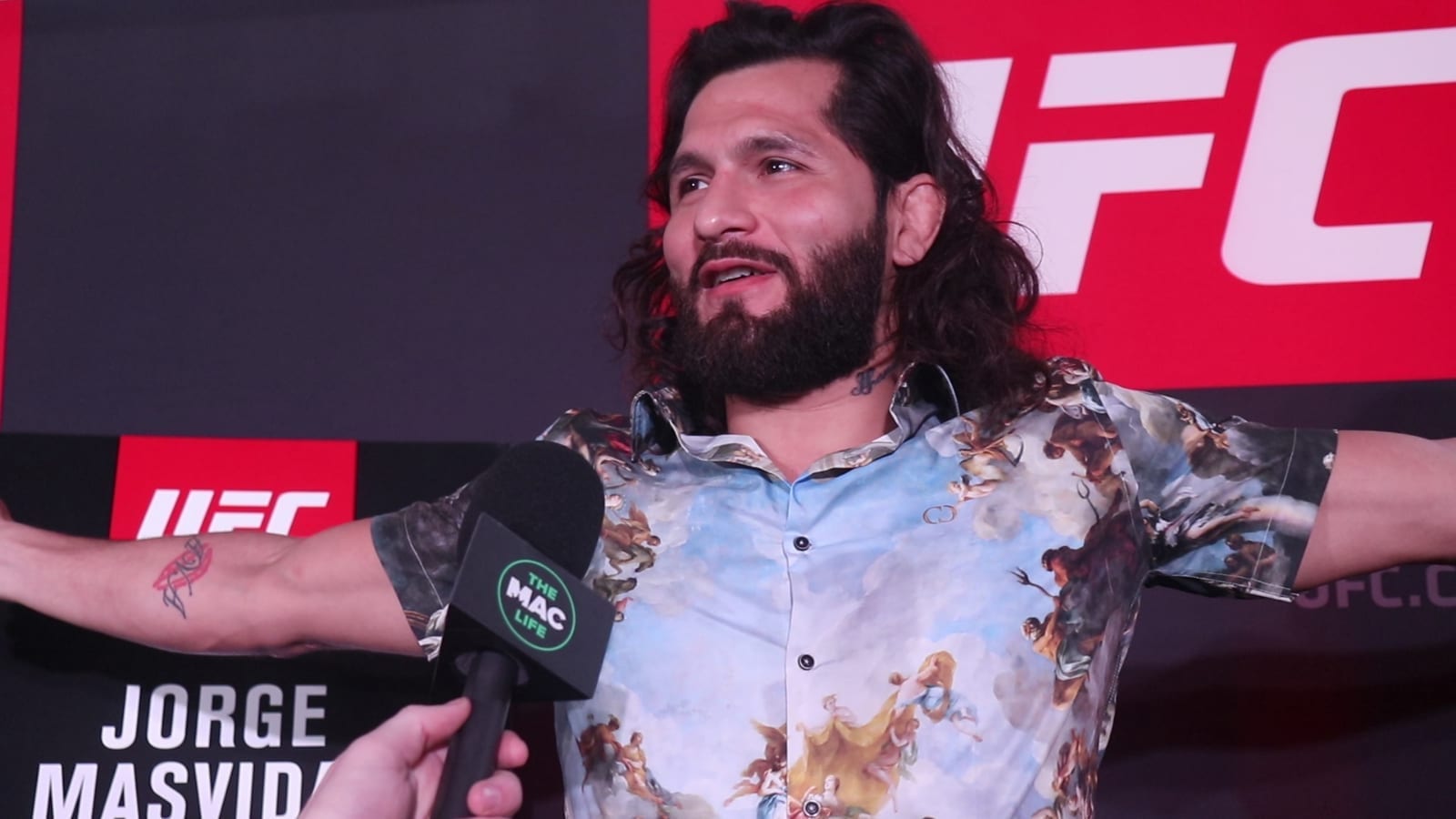 Jorge Masvidal has stated that, as far as he is concerned at least, his next fight will be a title bout against current UFC welterweight champion Kamaru Usman or failing that, a showdown with the sport's most iconic name. 
Masvidal is currently enjoying the most dominant spell of his career. His body of work in 2019 has seen him knock Darren Till out cold in a high profile main event in London last March, while his reputation was further enhanced by a stunning five second flying knee knockout of the previously undefeated Ben Askren earlier this month.
While a title shot does appear to make sense for him, that position is complicated (temporarily at least) by the upcoming Colby Covington vs. Robbie Lawler fight this weekend where a win for the 'MAGA' hat-sporting American could usher him into a championship bout of his own.
Nonetheless, Masvidal remains interested in a bout with Conor McGregor but is keen to make sure that his callout of the Irish two-division UFC champion is misconstrued as disrespect.
View this post on Instagram

Insert witty caption below #theresurrection #thebaptism #streetjesus
"First, let me say whether Conor takes it or not – because people be putting sometimes words in people's mouths, from my mouth in particular – I got good things to say about Conor," Masvidal said to TMZ (transcript via MMA Fighting).
"He's done a lot in this sport and he's made his money already. If he feels he's not getting the money he deserves to come back, man I'm the first one to applaud him and be like, 'Do your thing my brother. Go get the money.' I always cheer for my MMA brothers and sisters. So if he feels he ain't getting his money's worth, I'm not gonna call ever him a pussy for that, or nothing like that. Go get your money's worth. That's the first thing I want to say.
"The second thing is, if he wants to come back and he wants somebody who's gonna stand with him and give him the type of fights that he likes, look no further my brother. Let's not flirt with each other and all this sh*t. I've got a big buzz going on because I'm known and put people to sleep. You've got a huge buzz because you put people to sleep. Let's do this. That's it. It has to be no back and forth and all that flirty shit like we're in high school. Let's just scrap if we're gonna scrap. If not, NEXT."
This position has always been Jorge Masvidal's modus operandi. He has maintained a position throughout his career as being reticent to engaging in the type of fight promotion that has overtaken mixed martial arts in recent years, so much of it appearing phony and staged — but if it comes down to it, he says he can talk trash with the best of them.
"Believe me, brother, I can talk shit with the best of them," Masvidal says. "I grew up in Miami, Florida. Anybody that knows me knows I can talk shit for days, but I don't get paid enough to do it so I'm not gonna be flirting with dudes online. Let's just fight, what I signed up for, and that's it. Conor wants the fight, I want the fight, it'll happen. If not, I don't want anybody putting words in my mouth or nothing like that. The dude is a fucking G, bro. He did his thing. He wants more money and he's not getting it, who am I to blame him? I would never tell a guy, 'You're a bitch for not taking a fight.' No, he wants to get paid his money. He deserves it. I'm in the same place right now. I want an upgrade from where I've been at."
As for a potential fight between the two, UFC president Dana White attempted to draw a line in the speculation by asserting that Masvidal is "too big" for McGregor, despite both men at one time being active members of the UFC's lightweight division — while McGregor has also competed twice in the welterweight division which currently houses Masvidal.
"I used to be a 55er, Conor used to be a 45er," Masvidal explains. "I'm naturally a 70 pounder, Conor's probably a natural 55er. I'm a small 70 pounder though and Conor's a decent-sized 55er so the size is not that much. It's not incomparable. It's not crazy. There's probably more of a difference between me and [Darren] Till and me and Conor, size wise, and me and Till are in the same weight class."
Masvidal says that this would be the type of fight which would be a spectacle not just for the fans, but for both fighters also and closed the interview with a simple statement:
"If you want this fight, I'm right here. Let's get it fucking cracking. Let's go."
Comments
comments