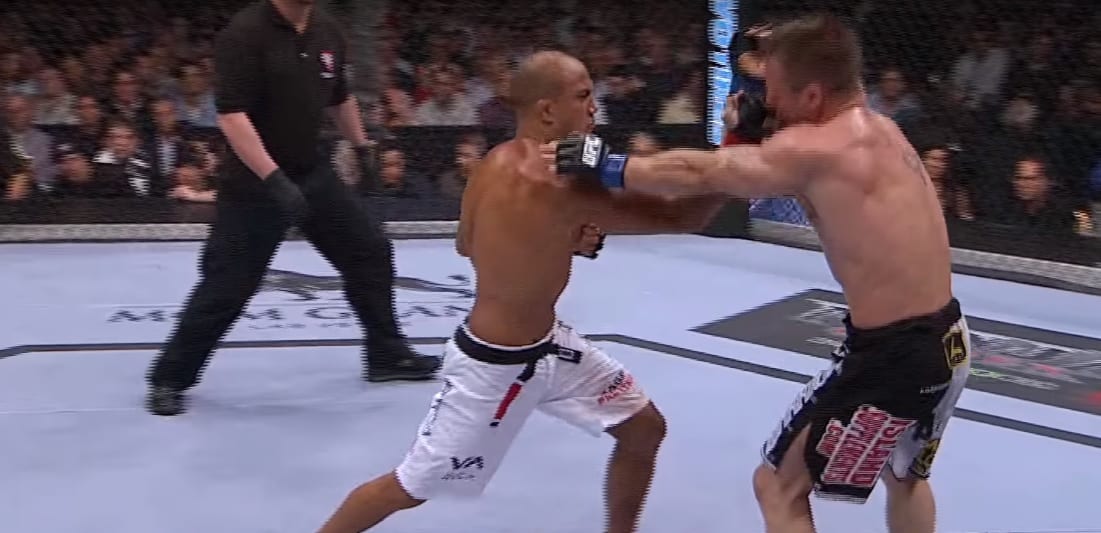 It would take the most ardent of B.J. Penn fans (and trust us, there are plenty of them) to say that the Hawaiian legend could ever recapture the form which led him to be the undisputed UFC lightweight champion nine years ago but even in the twilight of his career it is difficult to dispute the fact that when Penn steps into a cage it is a must-watch scenario.
While his latter career hasn't hit the heights he would have no doubt expected of himself, Penn remains an integral figure in the annals of mixed martial arts history as being one of only three fighters to win titles in two separate divisions (Randy Couture and Conor McGregor are the others).
'The Prodigy' faces German kickboxer Dennis Siver at UFC Oklahoma this weekend in a bout that he must win to maintain any chance of relevancy in this current era of mixed martial arts. A loss (it would be his fifth straight) would make it very unlikely that the UFC will retain his services.
Back at UFC 84, Penn and Sean Sherk fought for the UFC lightweight title in a bout which the Hawaiian won with a slick punches & knee combo on the buzzer for the end of the third round. Penn, having left Sherk sprawled against the cage, even waved off the fight himself in what has since become arguably the finest finish of his career.
Refresh your memory below:
.
Comments
comments