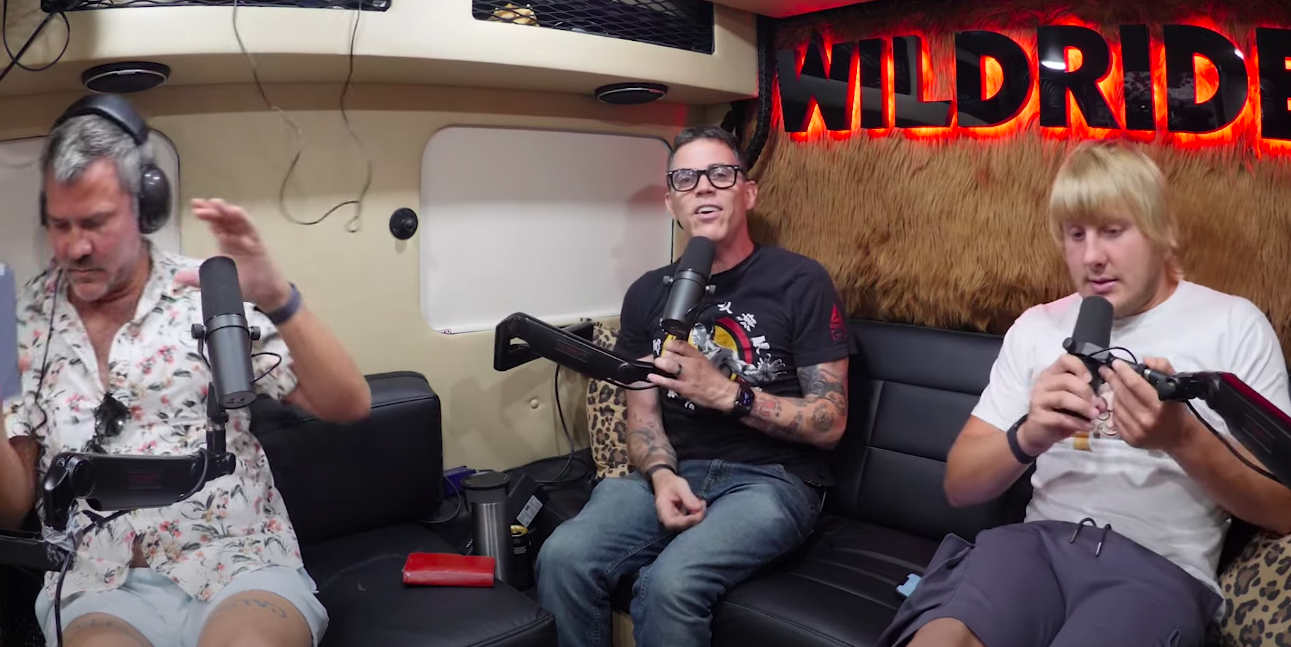 Paddy Pimblett may be undefeated at lightweight in the UFC but he has made no bones about the fact that he lives his non-fighting life substantially outside the 155-pound weight limit.
The Liverpool man, who earned his third UFC win several weeks ago with a second round submission of Jordan Leavitt in London, has never come close to missing weight in the UFC but has admitted on several occasions that his weight fluctuates drastically outside of fight camp.
Appearing on Jackass star Steve-O's 'Wild Ride' podcast, Pimblett agreed to step on the scales to see what he was walking around at that that and registered a weight of 206-5 pounds — a half pound over the light heavyweight non-title limit. Now, he was fully clothed so he would have dropped around five or so pounds had he stepped on the scale in his undies, but he admitted afterwards that he was surprised that he tipped the scales at 'only' 206.5.
"If I had gotten on them scales tonight after we've went and ate and f*cking watched the UFC — 210, easy," he said. "I get bloated, lad."
Pimblett, though, says that he actually cuts weight in a much more healthier fashion than he did earlier in his career, and added that the videos of Cage Warriors weigh ins (where he competed at featherweight) are astonishing to look at.
"If you ever find some of the pictures from my weight cuts years ago, I look terrible, lad. Like eyes rolling in my head," he said. But our gym and our team have learned [from] mistakes of our past. Me and Molly [McCann] and a few of the older people in the gym have done the bad weight cuts to realise what we need to do, so none of the younger ones do that now. Nowadays it's easy, lad. I'm mentally strong enough to do 25 pounds if I f*cking need to."
Comments
comments