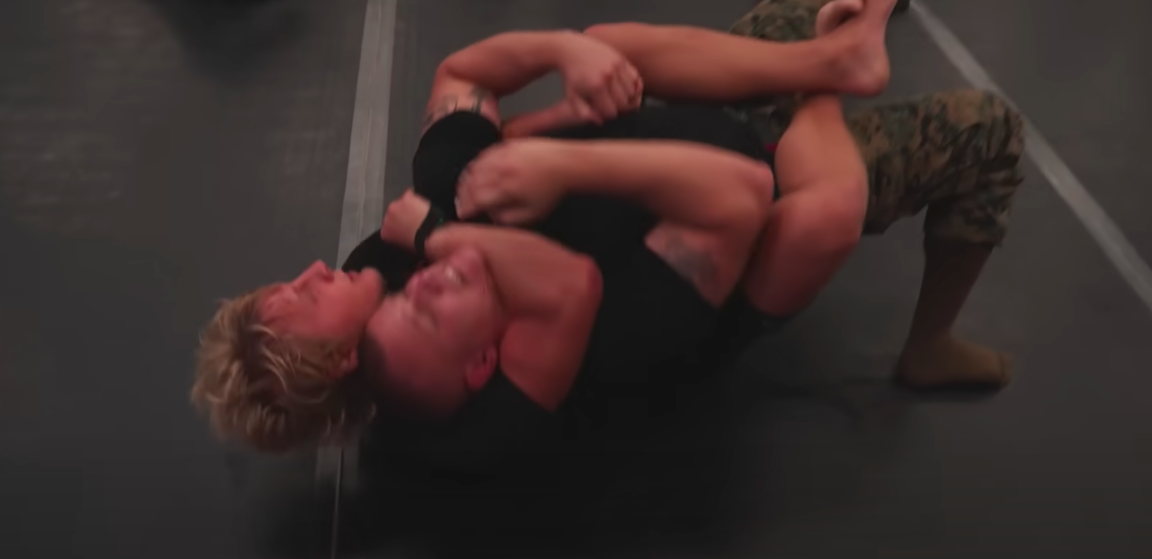 Paddy Pimblett's star is surging since he made his debut in the UFC a little under a year ago.
The affable Scouser has become one of the most talked about fighters in the UFC's 155-pound fold after scoring successive finishes against Luigi Vendramini, Rodrigo Vargas and, most recently, Jordan Leavitt — with each of those coming before he has seen a third round in the Octagon.
Of course, with the added fame comes additional scrutiny but also a whole lot of additional eyeballs, and the opportunities which can often follow — such as a recent invitation from the United States Marine Corps to demonstrate some of the grappling credentials which have led to his 9 career submission wins. And while he didn't quite get in one of his trademark flying triangles, he made relatively light work of the succession of marines — even if he says it took a lot out of him.
"You've made me do a big crazy work circuit, then I've had to f*cking roll with every one of you. What the f*ck, boys," Pimblett said after finishing the last of the ten marines sent his way. "I was meant to be doing a three-mile run today, it's not happening now. Lad, this has been one of my hardest workouts this week, you gang of big b*stards."
Check out the footage below:
–
Comments
comments