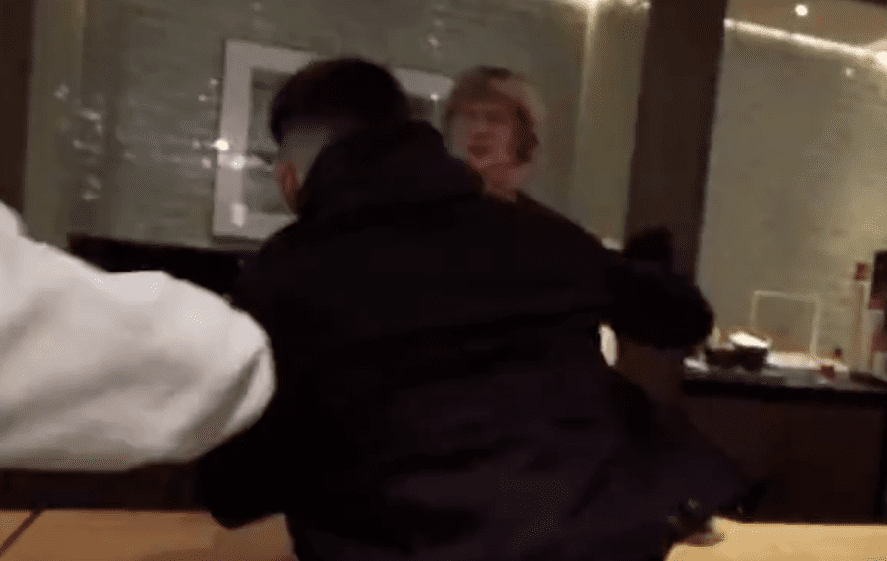 Punches (and a bottle of hand sanitiser) were thrown when Paddy Pimblett and UFC featherweight Ilia Topuria crossed paths at the fighter hotel in London ahead of this Saturday's event in the English capital.
Video of the brief incident was released online by Topuria, showing the brief altercation before the two fighters were quickly separated by bystanders.
La vidéo de l'altercation entre Paddy Pimblett et Ilia Topuria à l'hôtel de l'#UFCLondon 👀 pic.twitter.com/FB3RBwYwNo

— CULTURE MMA (@CultureMMA_) March 15, 2022
"I warned you! This is what happens when you disrespect me and my country! You saw me and wanted to greet me because you s*** your pants… and you should thank my team because if it wasn't for them separating me, I would have taken your head off. This is not twitter, this is real life," Topuria later said on social media.
Pimblett also addressed the incident on Twitter, saying that he stood his ground when Topuria approached him and that the German-born Georgian fighter came off second best after the exchange.
That's a screenshot of me slipping a punch 🤣🤣🤣🤣🤣🤣he tried to hit me after gettin something bounced off his head an I slipped it why do u think he's deleted the insta story already 🤣🤣🤣🤣🤣🤣🤣🤣

— Paddy The Baddy (@theufcbaddy) March 15, 2022
Post the video lad if u have footage @Topuriailia let's show the world u coming at me and me standing my ground against a full firm of 6 of u an then u throwing shots that I slip and bounce a hand sanitiser off ur head u little worm 🤗🤣

— Paddy The Baddy (@theufcbaddy) March 15, 2022
Topuria is a perfect 11-0 in his career thus far and takes on England's Jai Herbert at this Saturday's card inside The O2, while Pimblett is looking to increase his UFC record to 2-0 in a fight against Mexican veteran Kazula Vargas.
Comments
comments