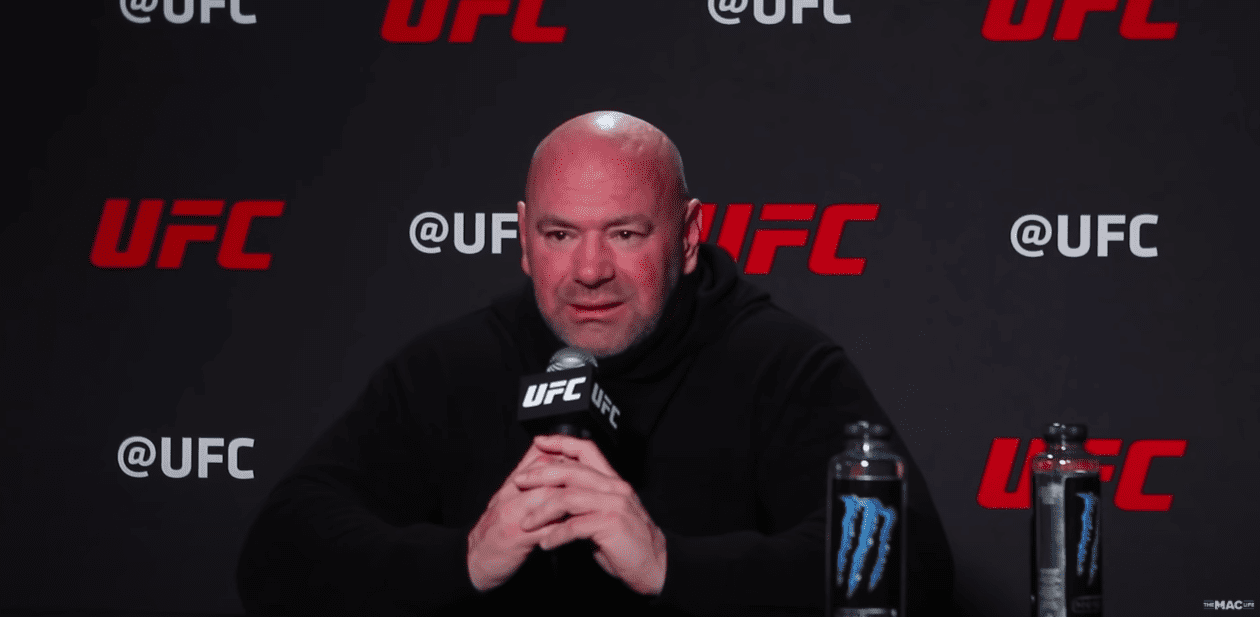 Ahead of the first defence of his UFC heavyweight title this weekend much of the talk surrounding Francis Ngannou this weekend hasn't been centred on Ciyrl Gane.
Instead, and amid a public staredown over the terms of a new contract, Ngannou has openly flirted with the prospect of taking on some of boxing's biggest names — speculation which Tyson Fury has openly reciprocated online. If reports are to be believed Ngannou, who has stated that he will no longer fight for the $500,000 or so purses he says he is currently on, has requested a provision in any new deal to allow him to take on challenges in the boxing ring as well as in the cage.
And speaking to the media, including The Mac Life, this past weekend in Las Vegas, Dana White said that the speculation isn't a shock.
"Listen man, these guys… none of this surprises me," he said. "It's like these boxing guys need guys to fight, you know what I mean? That's what it shows. And yeah, no, it doesn't surprise me at all."
It might seem hard to divine exactly what White meant there, and if he was suggesting that Fury might earn more money fighting Francis Ngannou than, say, Dillian Whyte, but recent comments from Ngannou seem to suggest that he feels it is inevitable that he will eventually tangle with some boxing's top stars.
"I don't know exactly when Tyson and I will fight, but I think maybe some time in 2023," Ngannou said recently. "I am still under contract with UFC so I don't know right now the state of my situation or how it will play out, but I will say it will probably happen at some point.
"It is definitely something I want to do, but we don't have control over it right now.I know it will be very tough when we fight. Not only am I coming from a distant sport, but I am testing myself against one of the best, if not the best, boxer ever.
"Obviously, I am confident, but it will be something totally different and new for me. Fury has obviously proven he can last a very long time in a fight – but I am sure I will throw some bombs at him that he will not have experienced before."
Comments
comments