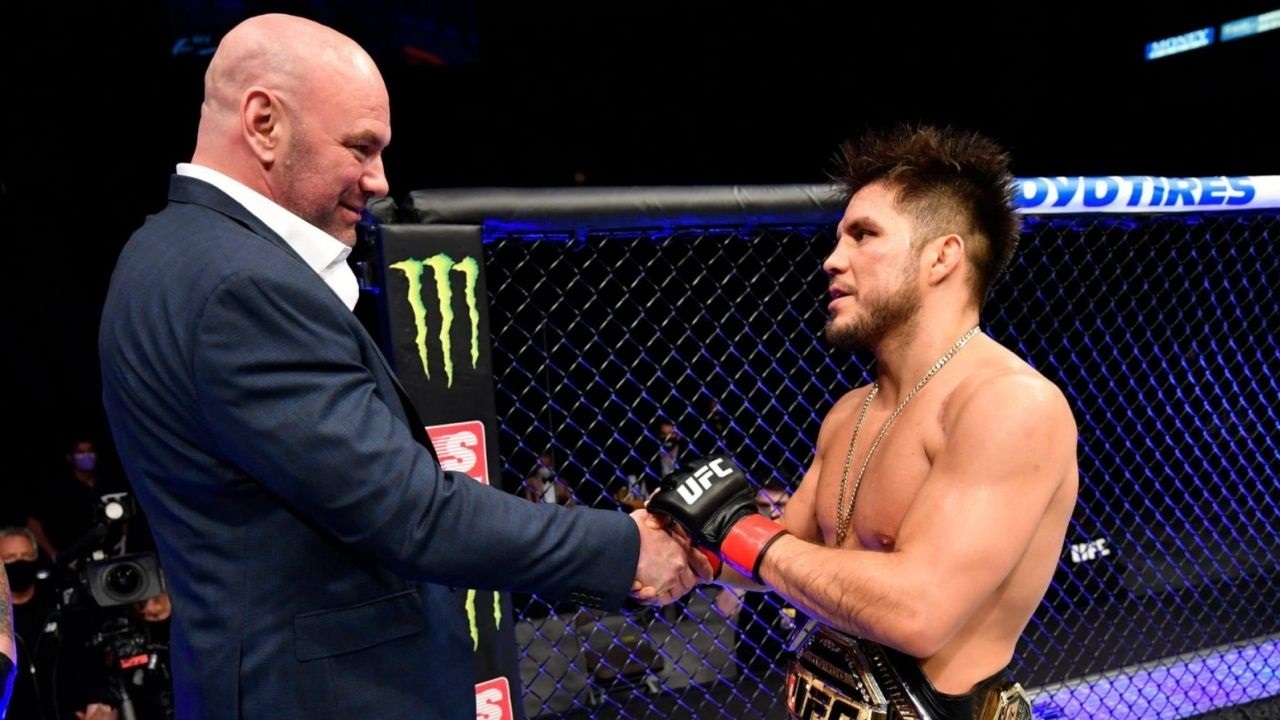 Henry Cejudo is upset.
The former two-weight champion may have retired from mixed martial arts, but has long teased a return to the sport should the right opportunity — and deal — arise. When UFC featherweight champion Alexander Volkanovski recently saw a scheduled fight with Max Holloway fall through, Cejudo thought that moment had arrived. Instead, the UFC chose to go with a Volkanovski – Korean Zombie match up, which has left a bad taste in the mouth of the olympian.
A disappointing turn of events for a man aiming to be the first to claim a belt in three different divisions.
"I would be known as C4," Cejudo said, speaking to MMAJunkie. "But you also have to compensate because I'm the person who's going to sell the fight. I'm the person who is going to make it entertaining, you know? So yeah, I do want my cake and eat it too. I really do. But I also really do deserve it. If I don't get it, guys, it's OK. You guys want me to show you my trophy case once again? It's OK. I got enough of it. Demetrious Johnson's record was going to be broken. Somebody better than Jon Jones will come."
In Cejudo's mind, the whole thing comes down to a very basic reason. He wants a certain amount of money, and UFC president Dana White doesn't want to pay it.
"They don't want to pay, man," Cejudo said. "It's plain and simple. They don't want to pay. Dana doesn't want to pay. (If) they pay me, they got to pay the rest. And I'm out here. I'm not here to say to start a union. What I'm here to say is like, 'Hey, man, everybody should be compensated individually.' The guys are going to sell the fight, the guys that that are proven, like me. You know what I'm saying? So that's plain and simple. Dana would love to see the fight, but he wants to pay me peanuts in comparison to what I really deserve. I respect the man because it's his business, what he's able to do to take this company to a two-billion-dollar company to what it's worth now seven (to) nine billion and I can't get a raise. That just seems a little off to me, man.
"… If Conor McGregor is making money and getting paid, and Jorge Masvidal. They're doing what they're doing and they're getting paid more than me and I got two belts and I'm doing the exact same shit and I'm not getting compensated, then you know what? Fuck you, too."
Comments
comments