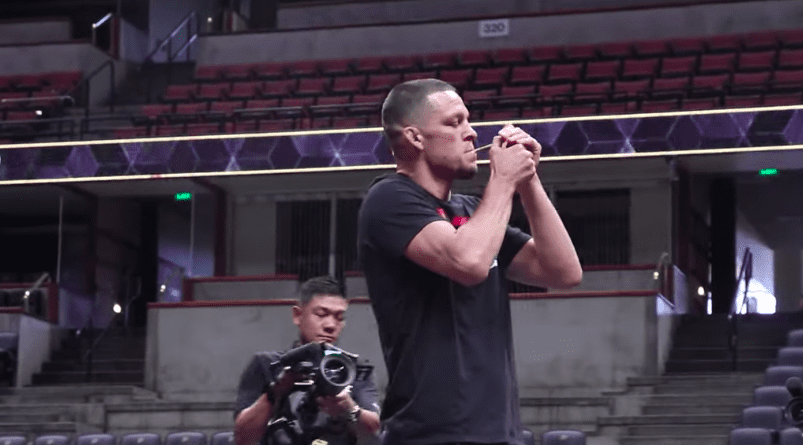 Nate, we missed you.
One of mixed martial arts' most colourful characters is back and, true to form, is giving fans the type of show that people have come to expect from a Diaz brother. Ahead of his first fight in three years this weekend opposite former UFC lightweight champion Anthony Pettis, the younger Diaz gave fight fans a show at the open workouts — by lighting up a joint and handing others out to fans.
However, the Stockton native doesn't appear to be running the risk of a USADA citation given that he says the product is from his CBD range Game Up Nutrition — a variety of the hemp plant in which consumption is said to have various benefits for health, including helping with anxiety, cognition, movement disorders, and pain.
"I gotta smoke the weed after the fight," Diaz said.
"(The growth of CBD) is crazy. It's real cool that everyone's up on game now. They stuck their head in the bucket a bit after we brought it to their attention. It was popping up everywhere so we made our own, Game Up Nutrition, me and my brother."
Even if the joint was indeed undistorted marijuana, Diaz wouldn't have been breaking USADA's rules given that consumption is only prohibited for 12 hours before the fight and until any post-fight testing is concluded. Diaz's last fight, a loss to Conor McGregor three years ago, was also notable for the CBD vape pen he was consuming immediately afterwards in the post-fight presser.
Comments
comments