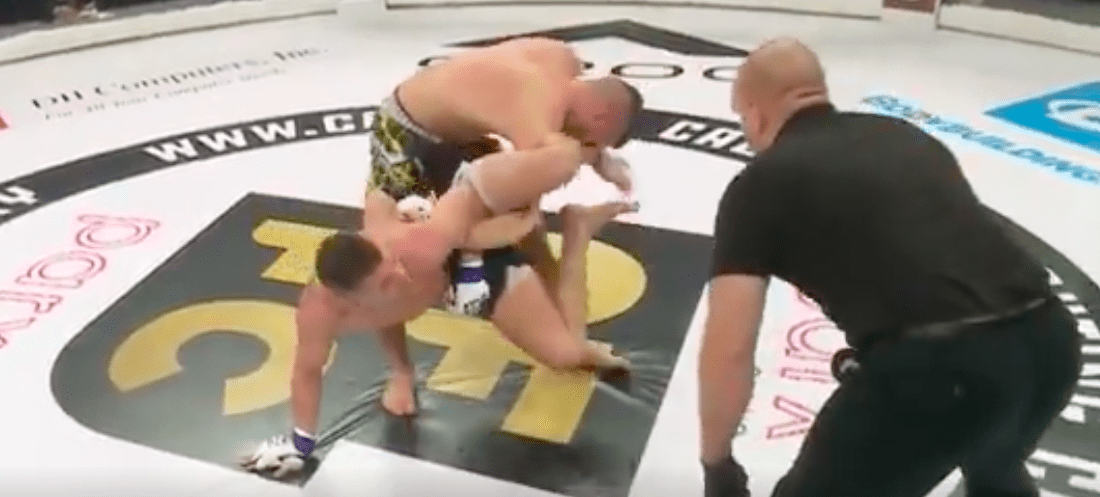 There are competing frames of mind when it comes to being caught in a submission in mixed martial arts competition. 
One predominant ideology is to refuse to tap and hunt for an escape until the very last moment and the other is that once you realise you are caught in a 'checkmate' move, it is best to admit defeat and limit chances of injury.
It is clear that Pat Sabatini subscribes to the former line of of thinking after footage emerged from a Cage Fury Fighting Championships (CFFC) event in Bensalem, Pennsylvania over the weekend in which Sabatini — who was defending his title against James Gonzalez — found his right arm caught during a transition.
Yikes. #CFFC81 pic.twitter.com/KLwGE4ggkn

— UFC FIGHT PASS (@UFCFightPass) February 2, 2020
Gonzalez wrenched the technique until Sabatini's arm was grotesquely twisted to the point that he suffered a dislocated shoulder and elbow, as well as a broken arm.
After the fight, Gonzalez said (via GiveMeSport): "First I would like say, I wish that didn't happen. I wish he could have tapped and saved his arm from breaking like that…I wish him a speedy recovery and that's all I got to say about that. I've been trying to get fights as much as possible…It's really hard to find guys who want to fight me, in either weight class, and I guess you guys saw why."
More evidence, should you need it, about just how tough a sport mixed martial arts can be.
Comments
comments