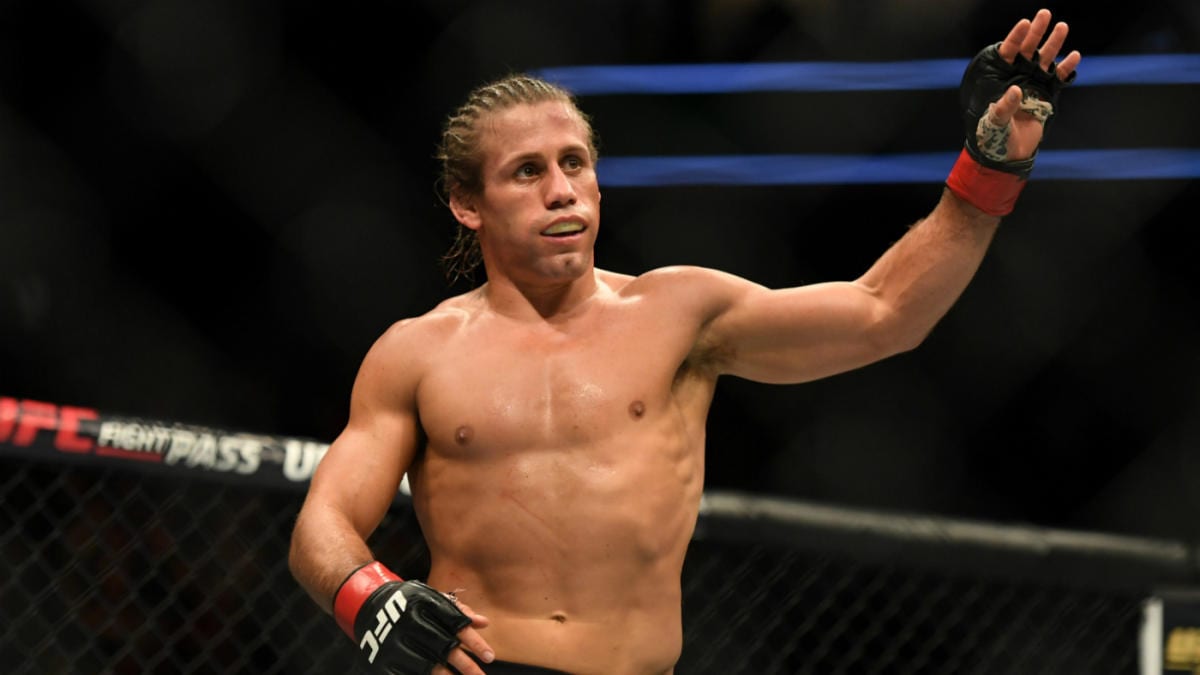 Throughout his 46 fights and seventeen years as a professional mixed martial artist, Urijah Faber has seen a lot of comings and goings at 135-pounds.
'The California Kid' has taken part in several world title fights in the UFC, as well as capturing gold in the WEC, and stared down a who's-who of top level talent during his career. The 40-year-old, who returned to the UFC last summer following a brief retirement, admits that he isn't chasing world title honours any longer — but still casts a keen eye over the weight class in which he will be a future Hall of Famer.
Nowadays there is a top level of talent awaiting the next move of champion Henry Cejudo and Faber says the division has rarely been as competitive as it is today.
"I know he just wants to make money and I can't blame him," Faber said of Cejudo to MMA Fighting. "They want to make a paycheck. It's not about making it, it's about making it and keeping it.
"There's so many good people in the division. I really feel like this is the most exciting the division has ever been," Faber said. "You could make a case for [Petr] Yan. Beating me at 40 [years old] like that is not necessarily the thing that's going to get him the nod. I don't think Yan is necessarily is 100 percent the guy to get it but I wouldn't blink and say that he couldn't get it either."
Three people to whom Faber will be forever linked are former opponents Jose Aldo, Dominick Cruz and training partner turned rival T.J. Dillashaw, as well as current one Cody Garbrandt.
"I mean [Jose] Aldo looked really good. [Marlon] Moraes looked really good. You've got Aljamain Sterling, who's coming out," Faber said. "You've got Cody [Garbrandt] coming back and he's motivated and he's training his ass off. You've got [Raphael] Assuncao. I was watching some old fights of Assuncao with Cody and that guy's been in the top-five for like 10 years. There's a lot of guys.
"[T.J. Dillashaw] is a cheat, he's going to be coming out of his suspension. There's a lot of interesting things. I think Dominick Cruz would be a nightmare matchup for Yan," Faber said. "Maybe have Dominick come out and fight Yan and the winner of that [gets the title shot]. Everyone's sleeping on Dominick Cruz."
Comments
comments