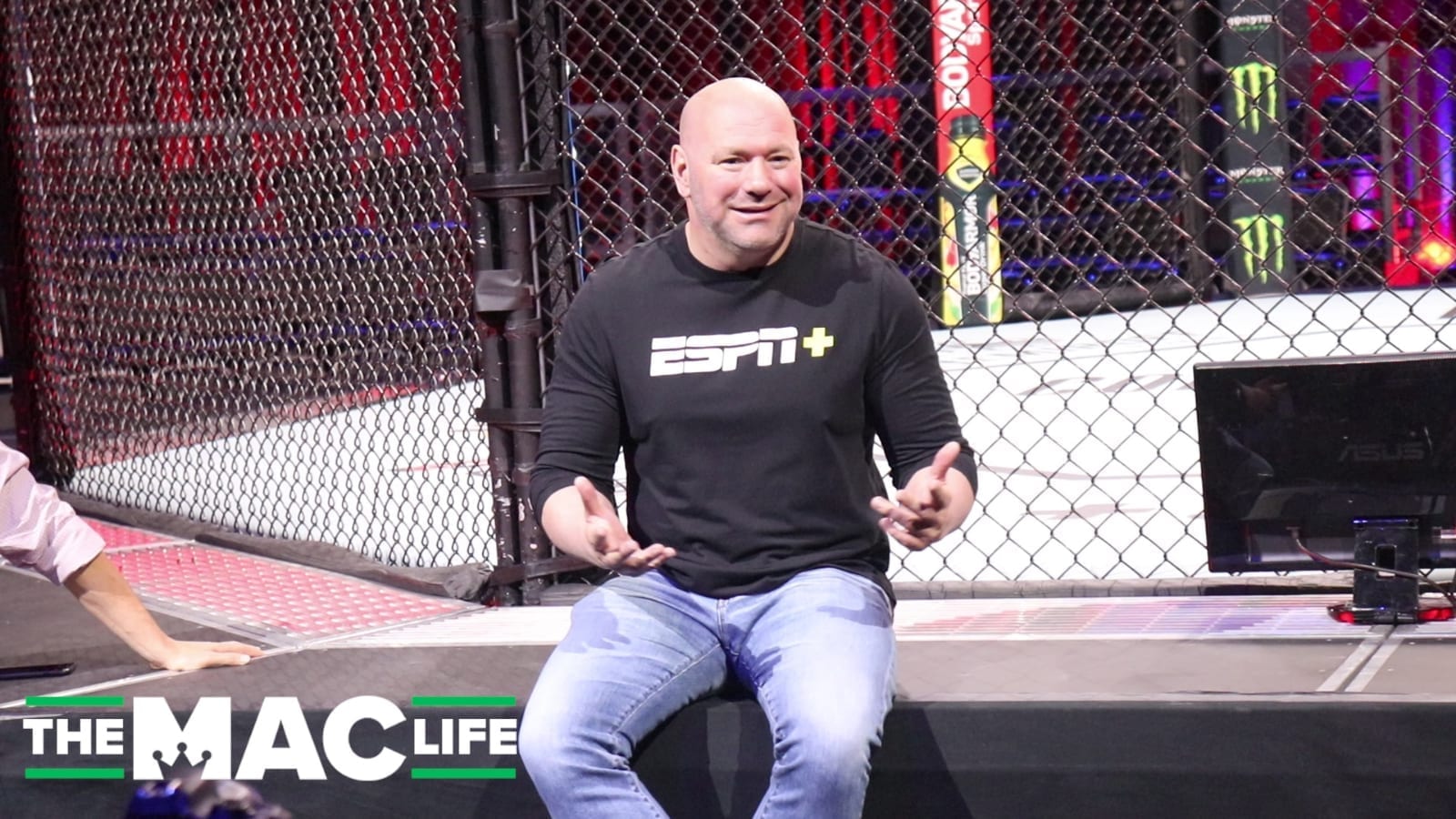 Dana White believes if the UFC staff weren't around, Kamaru Usman and Jorge Masvidal's altercation could easily have escalated.
The UFC president is now down in Miami to take part in some media duties ahead of this Sunday's Super Bowl, just as Usman and Masvidal were on Wednesday. Unlike White, the two welterweights didn't leave without an incident, as the pair had to be separated during a verbal altercation.
In White's eyes, while some might believe it all helps with promotion — indeed, the two are now set to fight in July — it always has the potential of damaging the UFC's brand.
"I don't love it. People think because I'm a promoter I'm like cha-ching, that's great for us, but it's not great for us," White said, speaking to ESPN. "We're here at radio row at the Super Bowl, the NFL, and these two are acting like neanderthals in here. The problem is, for the people that are in here who do radio and are in the media, it scares people like this. That's a scary thing when that goes down.
"And if they touch each other, now the police get involved. We're regulated by the government, now the athletic commissions are getting involved. Those two are going to fight in Las Vegas. International fight week weekend. For 25 minutes, they can do whatever they want to each other. That fight's happening. You don't have to do it at radio row at the Super Bowl."
And for those who think the incident between the welterweight champion and his new contender seemed to have an air of inauthenticity, White is quick to rubbish those claims.
"Masvidal doesn't fake anything," White said. "You look at Masvidal cross-eyed, he'll punch you in the face. That's why people love this guy. I'm not going to punch somebody at radio row at the Super Bowl. Masvidal will. Will do it in a second. One hundred percent."
–
Comments
comments