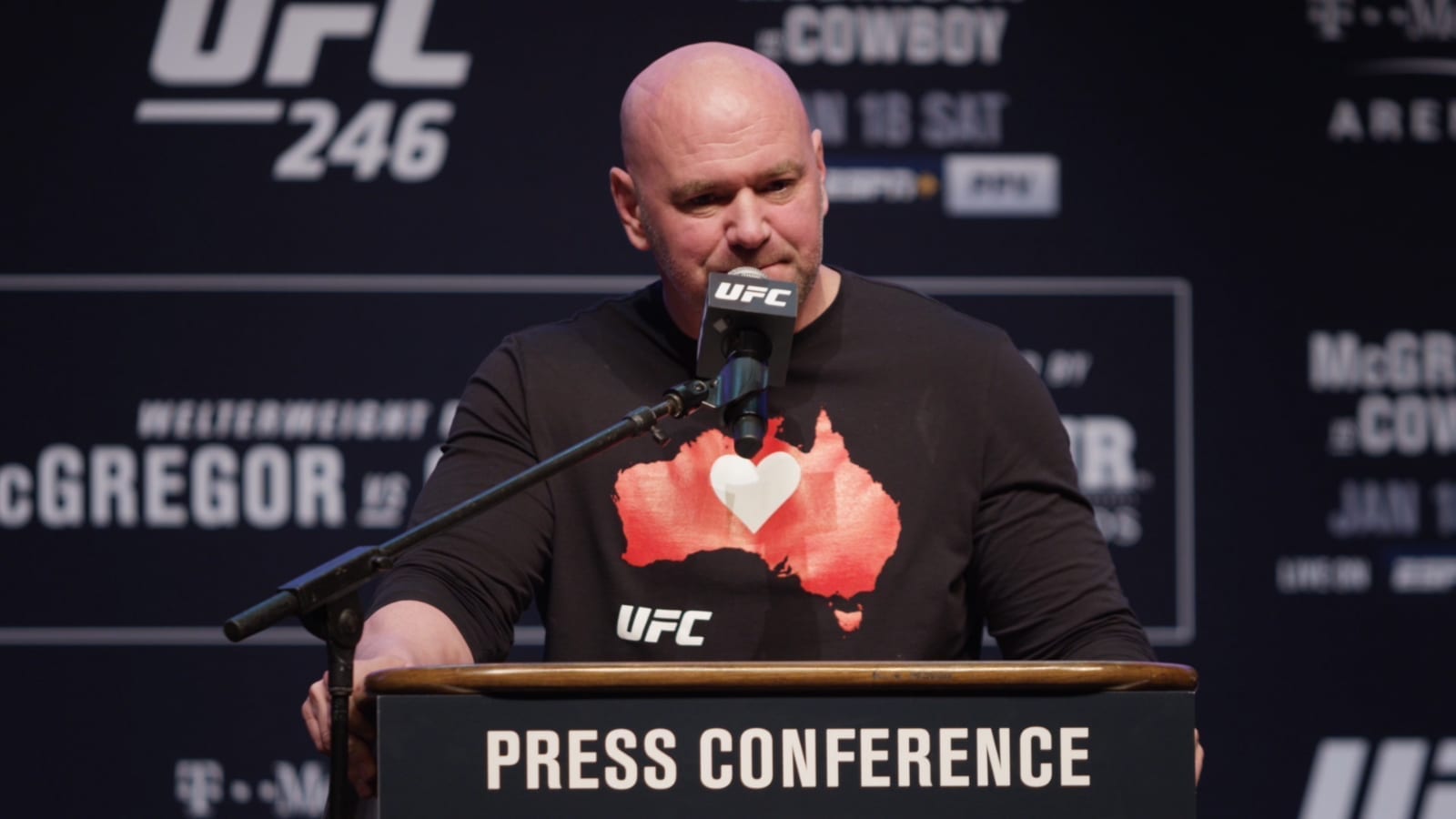 Dana White believes Conor McGregor has transcended mixed martial arts and will go down in history as one of the biggest combat sports athletes ever.
White was down in Miami talking to media ahead of this Sunday's Super Bowl, when he was asked about McGregor's star power after his recent return and win at UFC 246. In White's eyes, the 40-second victory over Donald Cerrone proved McGregor was still a huge entity in MMA, and while there might be other fighters who can be considered big stars, McGregor exists in a difference universe.
"You got Conor, you got Jon Jones, you got Israel Adesanya, Usman is working his way up, Masvidal is a huge star, Nate Diaz is a big star. There's a lot of guys, and there's different levels," White said, speaking to ESPN. "Conor McGregor isn't [just] the biggest star in MMA. Conor McGregor is one of the biggest stars ever in combat sports, period. In sports, period.
"When you think about combat sports, you're talking Ali, Tyson, McGregor, Leonard. He's in that category."
As far as what's next for the Irishman, plans are still up in the air. If it was up to White, McGregor would face the winner of April's Khabib Nurmagomedov vs. Tony Ferguson contest. He notes, however, McGregor has already expressed disinterest in waiting until the possible September date to rematch Nurmagomedov without competing in the interim.
"Khabib and Tony will fight in Brooklyn, and Conor will probably fight the winner of that fight," White said. "Conor's talking now about not wanting to wait that long. I don't know what else makes sense, but who knows with that kid. The reason everybody loves him so much is who knows who he'll say, 'You know what, I wanna fight this guy now'. Some other weight class or whatever it might be. He keeps it fun."
–
Comments
comments