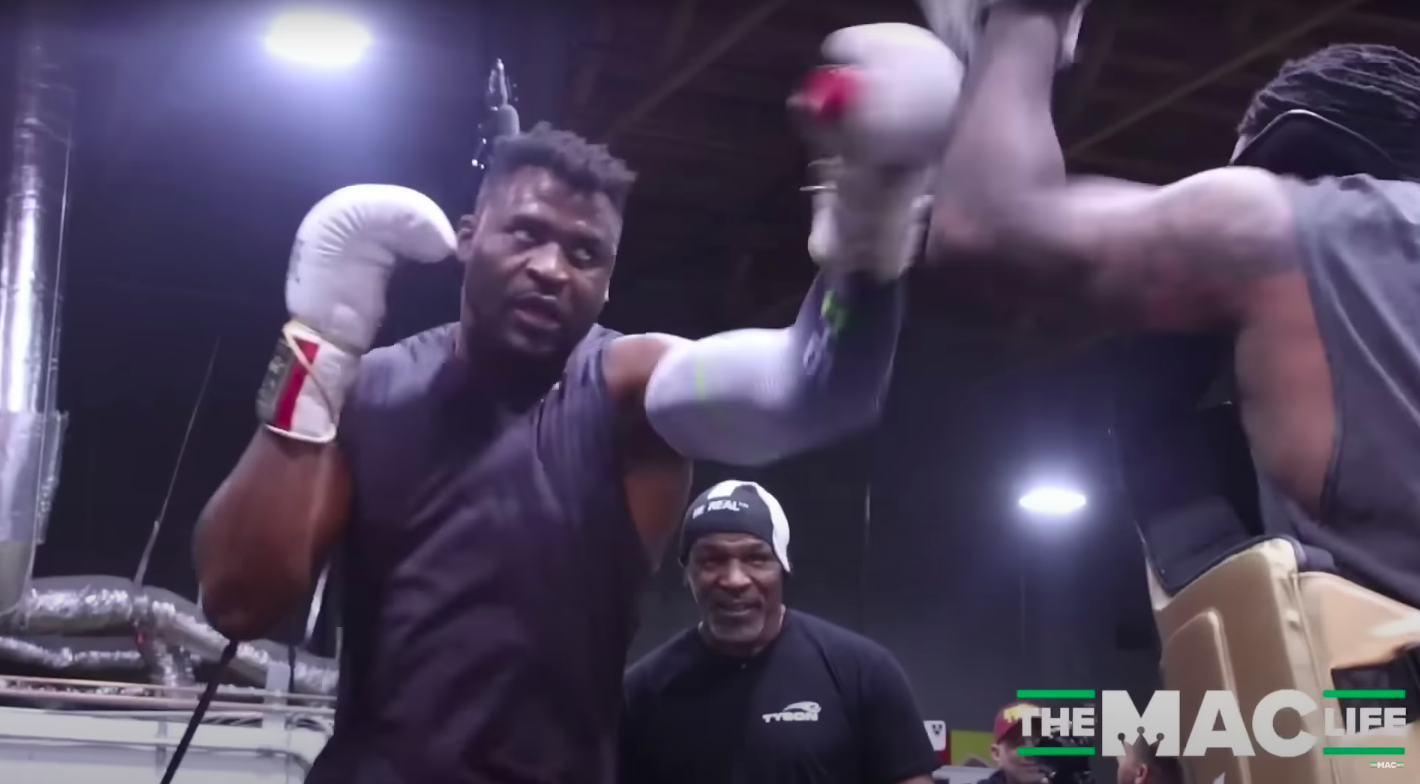 Just over a month remains until Francis Ngannou makes his professional boxing debut against Tyson Fury and ahead of the sternest challenge of his career to date, the former UFC heavyweight champion is learning from one of the best to ever do it.
Mike Tyson, the man for whom Ngannou's opponent in Saudi Arabia was quite literally named after, made a career of beating up bigger men, and that's exactly what the Cameroonian fighter must do if he is to leave to ring on October 28 having posed some questions to Tyson Fury.
On Tuesday in front of the watchful eye of the media, including The Mac Life, Ngannou, Tyson and the MMA fighter's longtime striking coach, Dewey Cooper, showed off some of the tricks they've been working on four weeks out from attempting to hand Fury his first-ever defeat.
"I think people will be pretty much more surprised than they anticipated," Mike Tyson said after the open session. "It would be the biggest upset in the history of entertainment," Tyson said, in the event that Ngannou lands a fight-finishing blow on the defensively stout Fury, adding that it would be "many, many, many leagues" more momentous than James 'Buster' Douglas' win over Tyson back in February 1990.
Check out the comments from Tyson, as well as Ngannou, in the videos below:
–
Comments
comments