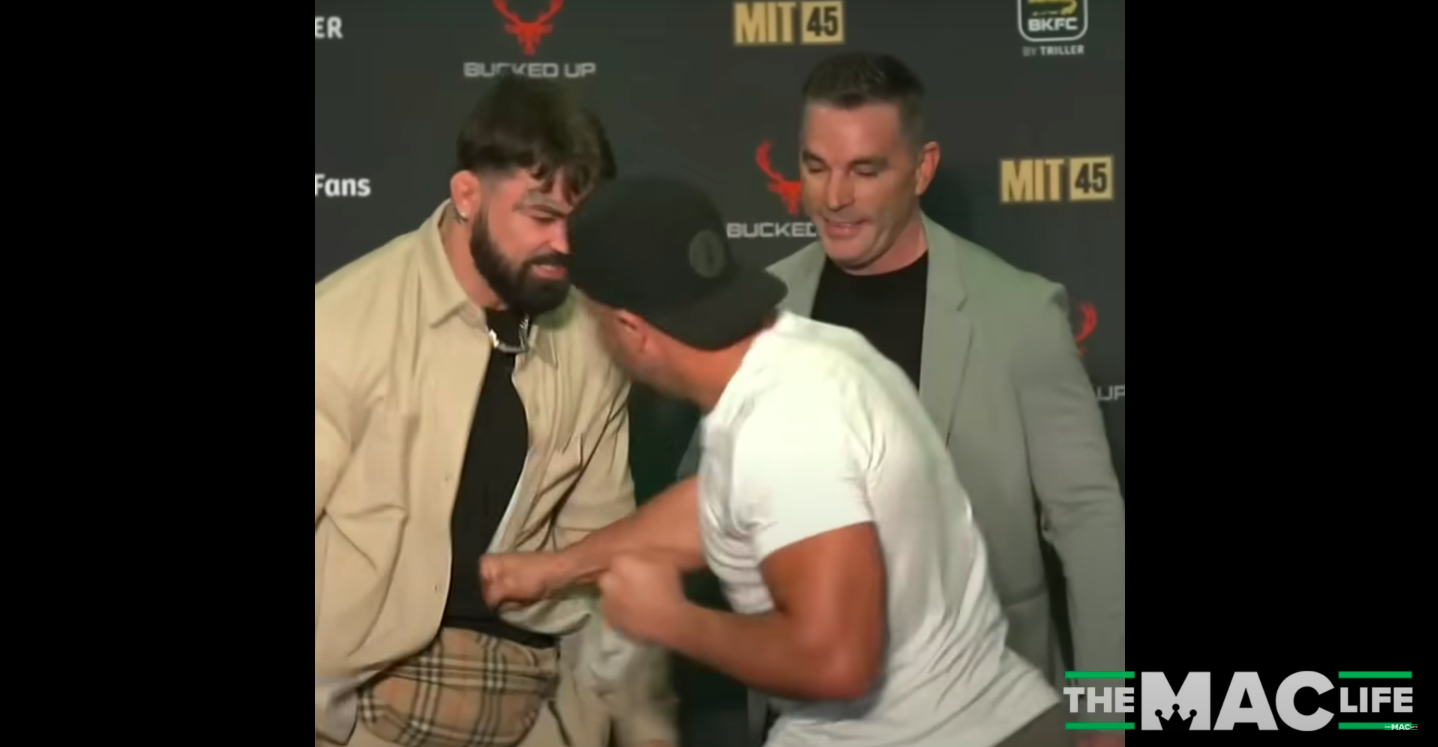 Mike Perry and Eddie Alvarez got in a bit of early work ahead of their showdown in the BKFC ring early next month.
The two former UFC stalwarts are scheduled to collide in a bare-knuckle contest on December 2 to determine the Bare Knuckle Fighting Champioship's 'King of Violence' title at BKFC 56 — and judging by the recent footage of their promotional staredown overseen by BKFC chief David Feldman, neither man is willing to cede an inch of territory to the other.
"You're so short," Perry said to Alvarez in the exchange, as noted by MMA Fighting. "I'm so good at this boxing sh*t. I swear I'm so good. You don't stand a chance." Alvarez, the former UFC champion, clearly doesn't agree and gave Perry a taste of what he can expect — or both men did, more appropriately — by launching a few shots to each other's midsection.
During the press conference Perry, who has fought at welterweight for much of his MMA career, highlighted Alvarez's size, given that 'The Underground King' has spent the majority of his fighting career in or around 155-pounds. The December 2 fight takes place at 175-pounds.
"I'm going to make it look easy when I go out there and smash his face in," Perry said. "Eddie's over there looking all fat and bloated and sh*t trying to come up to 175. Make sure you put the punches on slow motion, so you can see the ripple effect."
Alvarez, though, gave as good as he got.
"If you happen to win, this will be your first title, right?" he shot back. "Because you've never won one. Never. Never had a belt. I was so happy when they made a belt, because I knew you can't win one. This works out perfect for me."
Comments
comments