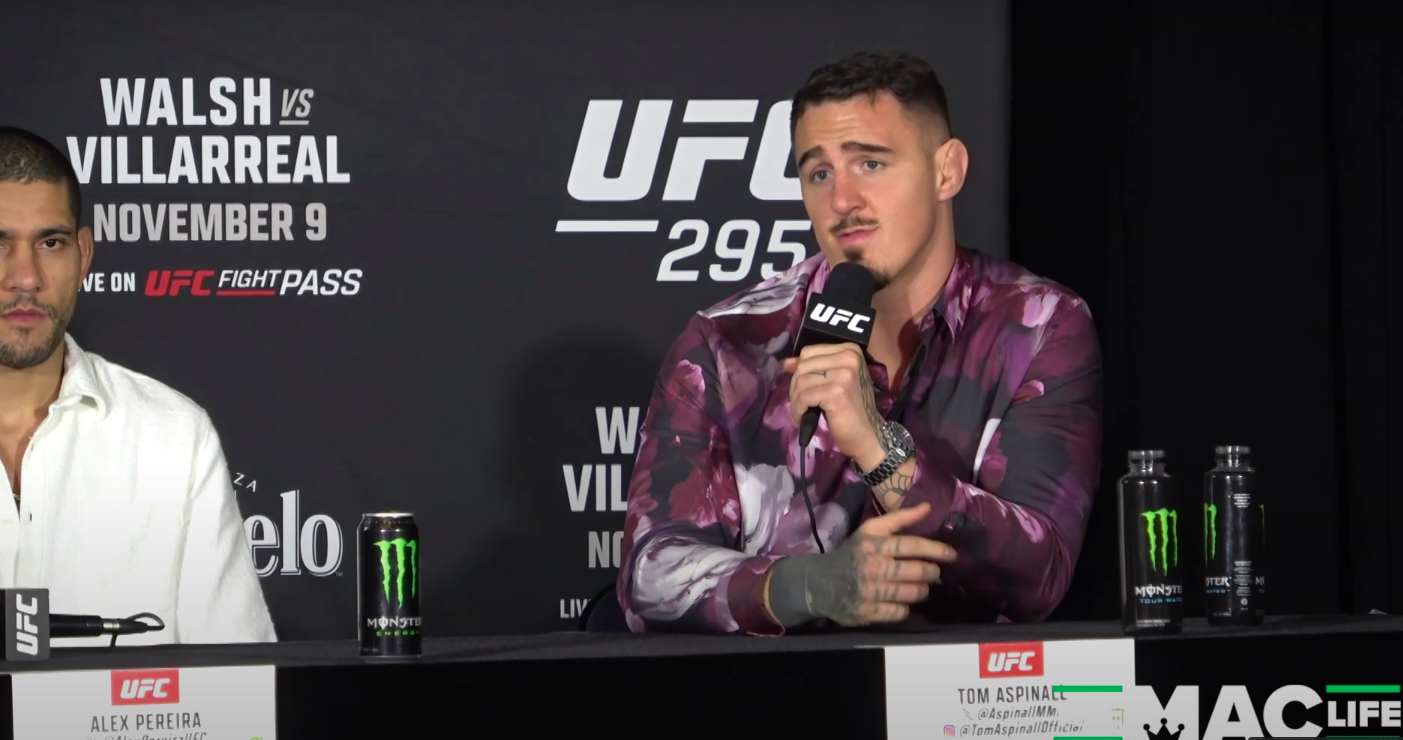 Tom Aspinall isn't taking the challenge that awaits him in the cage in Madison Square Garden this Saturday night lightly.
The Englishman will fight the dangerous Russian Sergei Pavlovich with interim UFC heavyweight gold up for grabs tomorrow night; a fight he took on just 17 days' notice after Jon Jones was forced to withdraw from a scheduled title defence against Stipe Miocic after he suffered a pectoral injury in training.
In Pavlovich, Aspinall will fight the only competitor in the UFC with a comparably short fight time to him and speaking to the media on Thursday in New York, he said that the healthy fear he has for Pavlovich will elevate his performance come fight time.
"I'm pretty scared, but I do my best work scared," Aspinall said. "He's a scary, intimidating guy. But fear is something I have a really good relationship with. It gives me a superpower — the more scared I am, the better I do in the fight. I'm the 'Honey Badger' moving forward, so I'm happy with that. That's cool," he added, referring to the animal with a reputation for defending its territory against larger predators.
Taking a fight on such short notice can yield big results, as Aspinall's close friend Michael Bisping discovered in his second bout with Luke Rockhold all those years ago, but despite wishing he had a few more weeks to prepare for what is the biggest fight of his life so far, Aspinall says that he had only one option when presented with the opportunity.
"I'm confident either way. I would have definitely liked more time to prepare, but I know one thing — I'm not going to win the fight sat on the couch watching it," he said. 
"I'll be in there, I'm dangerous, and it takes one shot at heavyweight. Why not be here having a go? As I get old I've realised not everyone can perform under pressure, not everyone can make the right decisions and thrive under the lights. But I'm one of the very few people who can do it."
Comments
comments