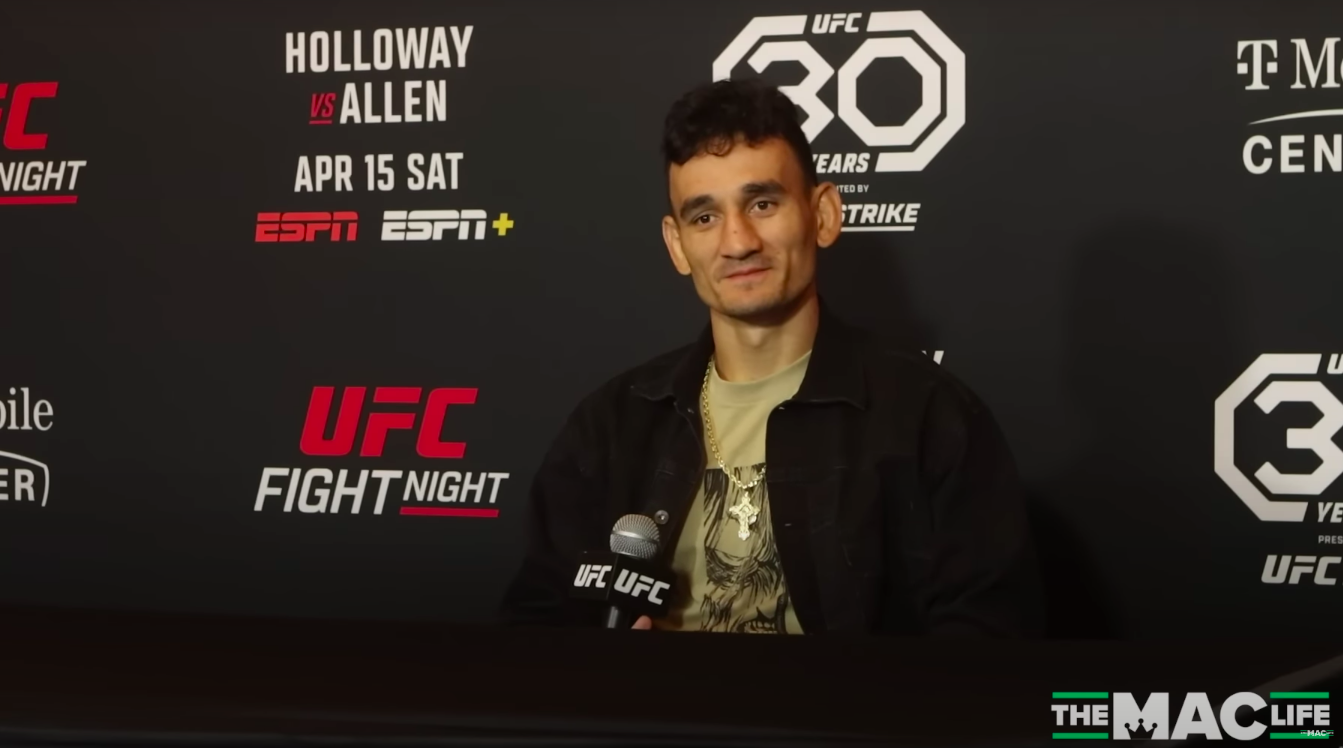 Max Holloway has business of his own to take care of this weekend but that hasn't stopped him from casting a glance towards another combat sports sideshow coming down the line. 
It was announced late on Wednesday that Jake Paul will return to the boxing ring in August as he seeks to recover from his first professional defeat — and that man that will meet him in the ring in Texas? Nathan Diaz.
And as far as Max Holloway is concerned, there's only going to be one winner.
"You gotta go with the OG Nate," Holloway told The Mac Life and other media outlets on Wednesday. "I got nothing but love for Nate, and I think he does good. I think he does well, man. He's a boxing base guy in MMA, so now he gets to actually box. Man, he can hit. He can crack. His arms are long and he can crack.
"I'm excited for that one," Holloway added."I heard a few behind the scenes stuff about Nate and and why that fight took so long to come in; he's trying to get all his boys paid too. Nate is that dude, he's that guy."
Holloway takes on the surging British featherweight contender Arnold Allen in a fascinating main event fight on Saturday night.
–
Comments
comments