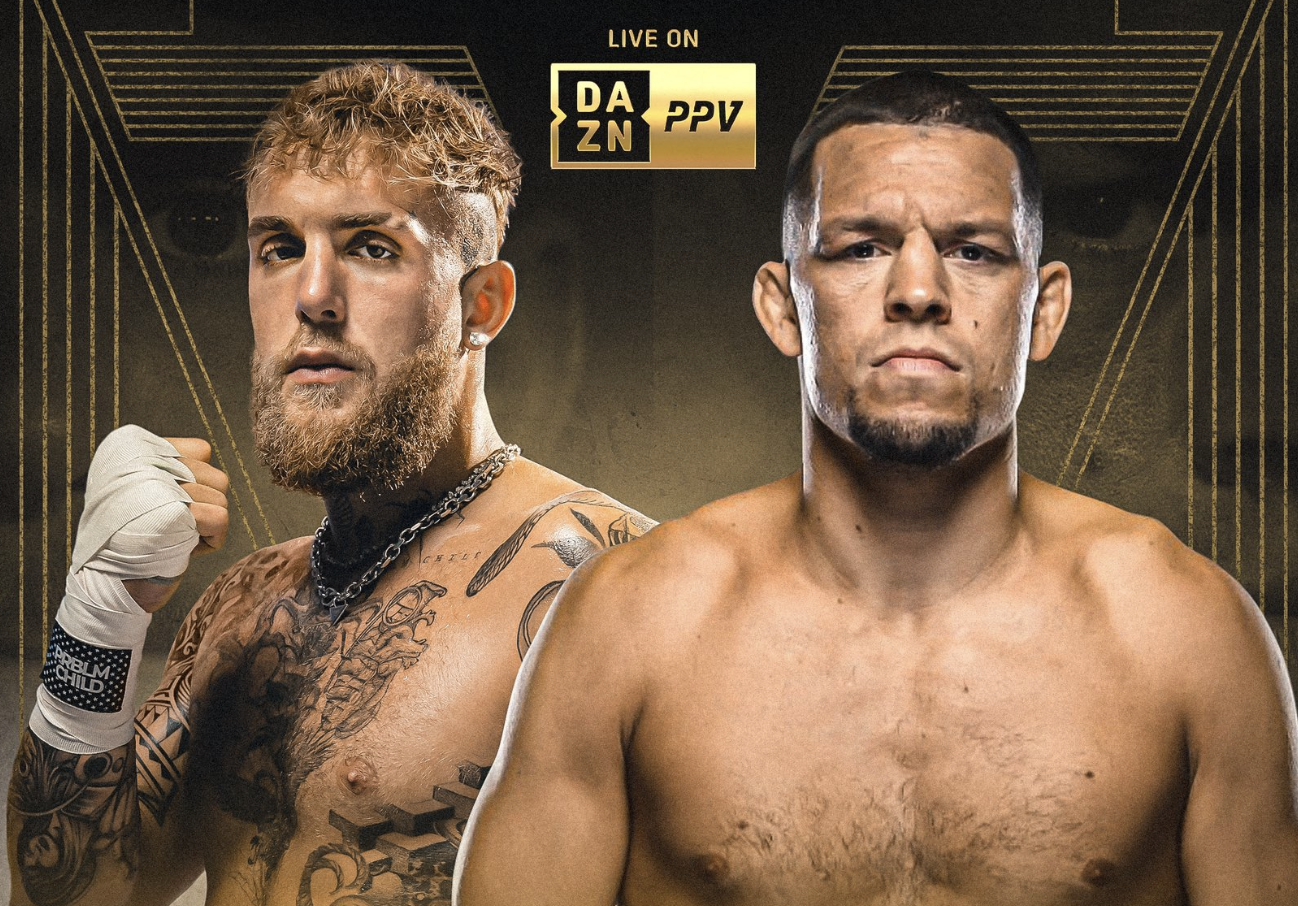 Nate Diaz will box Jake Paul in his first assignment since leaving the UFC.
The two will meet on August 5 in Dallas, Texas, and will likely bring the combat sports world to a halt when they do.
For Paul, it's an attempt to bounce back from his first career defeat to Tommy Fury, while Diaz appears interested in making a bumper payday as a free agent since walking away from an expired contract last year. The two will box for eight rounds at 185-pounds in 10oz gloves.
"My last fight didn't end the way I wanted, but the result was the best thing that could have happened to my professional boxing aspirations. Now, the world thinks I am vulnerable, when all I am is more focused than ever. My team wanted me to take an easy fight like KSI next, but that's not how I am built. Nate Diaz is considered one of the most bad-ass fighters of all time, but he and his team have been running their mouths for too long," said Paul. "People tell me Nate has been training with Andre Ward for years. That he has insane stamina. That he refuses to back down. Good for fucking Nate. I haven't forgotten about the slap backstage in Arizona, and on August 5th, a Problem Child is going to piece up and knock out the Stockton G."
Interestingly, in a statement issued when announcing the contest, Diaz appeared to suggest he would compete here before returning to the UFC.
"Besides Canelo he's the biggest thang in boxing. I'm here to conquer that. I'm the King of combat sports and then I'm headed back to get my UFC belts," said Diaz. "I fucked up Conor for acting out and now here I am again, like a Super Hero of the Real Fight game, the King of the Real Fight game."
Comments
comments