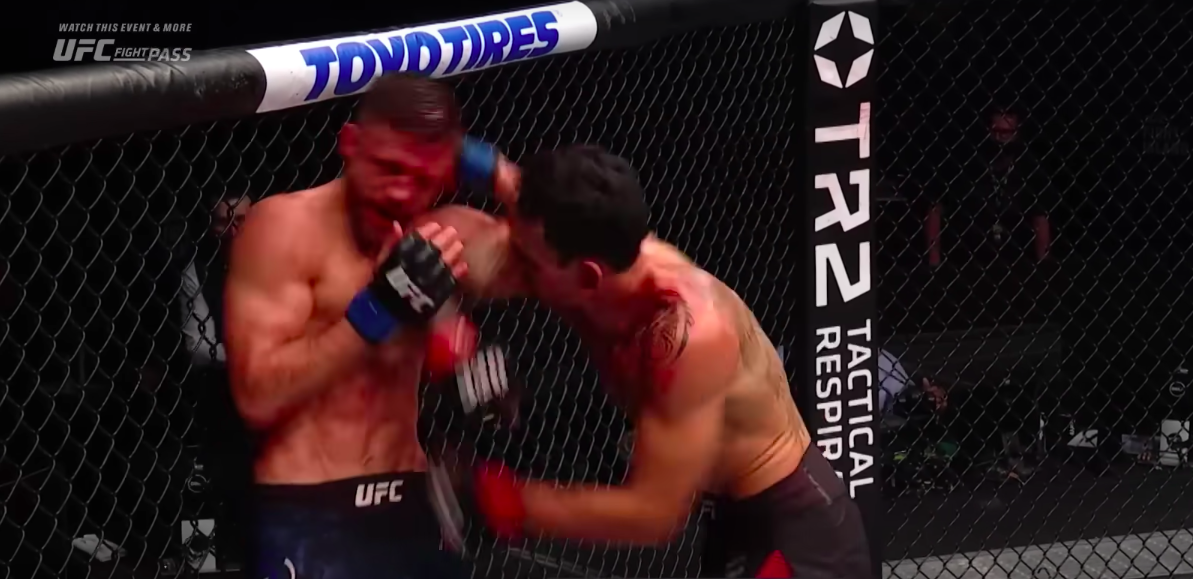 As Daniel Cormier sometimes says, 'there are levels to this.'
Max Holloway will go down in history as one of the best 145-pound fighters to have ever competed in mixed martial arts, and it is performances like the one he displayed in his five-round beatdown of Calvin Kattar in January 2021 which will serve as part of the reason why. Kattar, 22-4 at the time and a surging contender in his own right, was a step behind the Hawaiian throughout the 25-minute — and despite being a more than game opponent, was rarely able to mount any sustained offence of his own.
Holloway faces another sizeable task this weekend in Kansas City, Missouri when he attempts to hand the 19-1 Arnold Allen his first-ever defeat in the UFC — and if he can roll out the type of showing he displayed a couple of years back against Kattar, it would take a brave man to bet against him.
–
Comments
comments