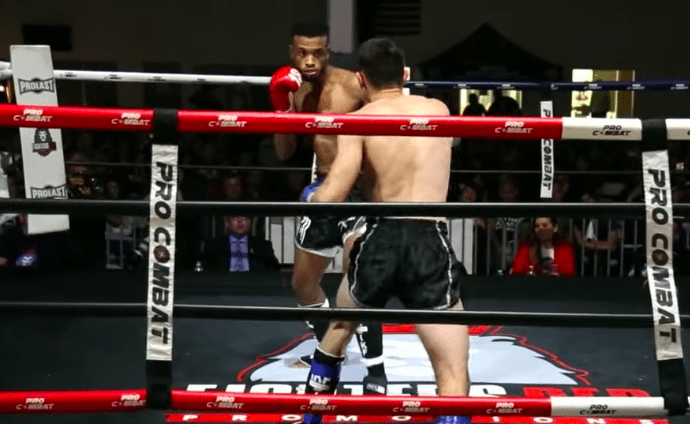 The apple certainly doesn't fall very far from the tree in the Silva household.
22-year-old Gabriel Silva, son of UFC legend Anderson, has improved to amateur kickboxing record to an impressive 5-0 this past weekend with a third round TKO win against the previously undefeated Christian Williams, earning ISK Southern California and FightersRep middleweight (165-pound) titles, reports Bloody Elbow.
True to form, Gabriel Silva couldn't resist throwing in a few showboating shapes dueing the fight — which prompted a warning from the referee.
Despite coming from mixed martial arts royalty, Silva has said that he has no plans as of now to transition to the sport in which his father dominated but if these wins keep on coming, you can bet that there will be more than a few opportunistic fight promoters out there declaring their interest in securing his talents before too long.
You can watch the action in full below. Silva's fight begins at the 2:43:20 mark.
–
Comments
comments