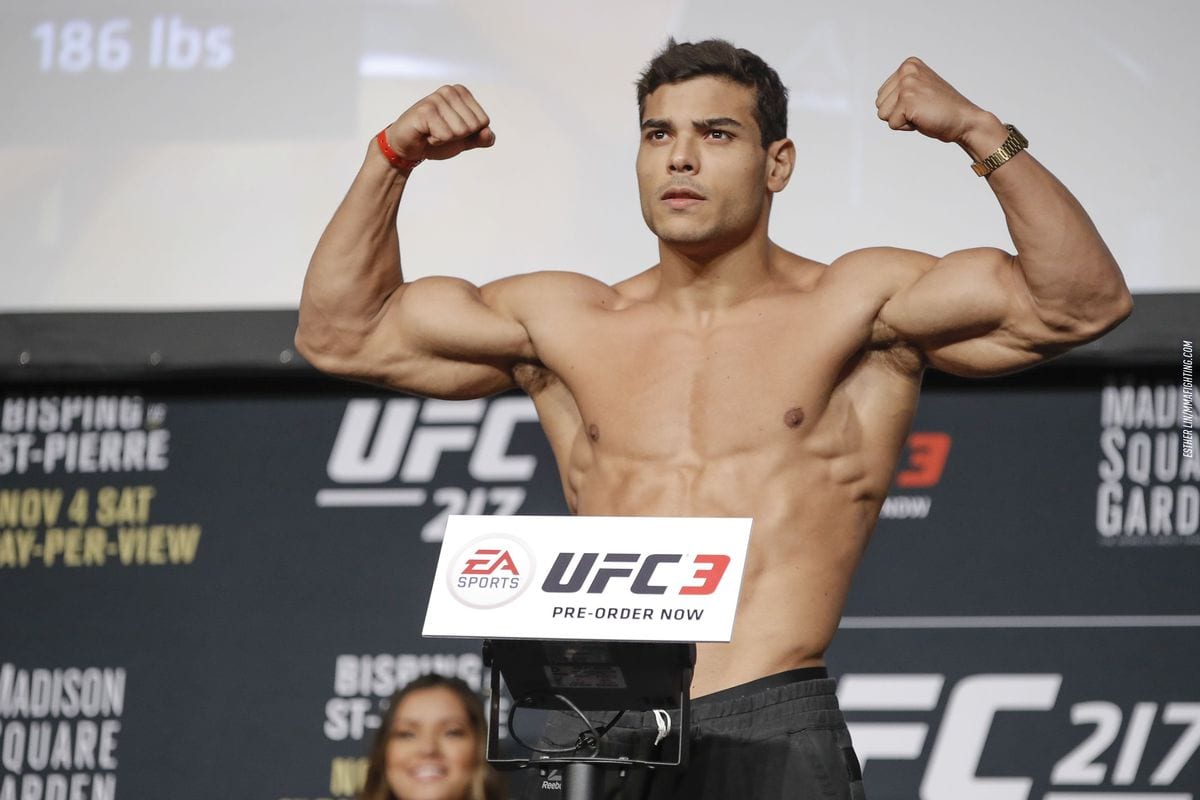 Had things gone a little bit differently, Paulo Costa might well be fighting for a world title this weekend. Instead, he will have the best seat in the house when Israel Adesanya defends his UFC middleweight title against Yoel Romero at UFC 248 in Las Vegas this weekend.
Costa earned a unanimous decision win against Romero last August to maintain his undefeated streak and announce himself as the presumptive next challenger at 185-pounds. However, a bicep injury put paid to title talk and it was the man he beat in his last fight, Romero, who would instead earn a shot at UFC gold — despite coming into the fight on the back of two losses.
It seems likely, especially if Adesanya wins, that Costa will be next in line and with that in mind, he intends to keep a close watch on this weekend's action from inside the T-Mobile Arena.
View this post on Instagram
"I'll be there to see if Adesanya can beat Romero like I did," Costa told MMA Fighting. "Everybody wants to see that, if he can beat Romero or not. I believe Adesanya himself feels he has to prove he can beat Romero, too, so I'll be there watching."
Bad blood exists between the champion and his Brazilian counterpart. Adesanya referred to Costa as a "juice monkey", while Costa hit back after Adesanya made comments about the September 11th terrorist attacks, calling him a "dirty Kiwi" for disrespecting the innocent people who died that day. Adesanya subsequently apologised.
Costa expects to be fit again in April and his manager, Walid Ismael, has said that the fighter has been once again cleared to train.
"I'll be able to train everything," Costa said. "I'll be there, front row, at UFC 248. Let's see who's next."
Comments
comments