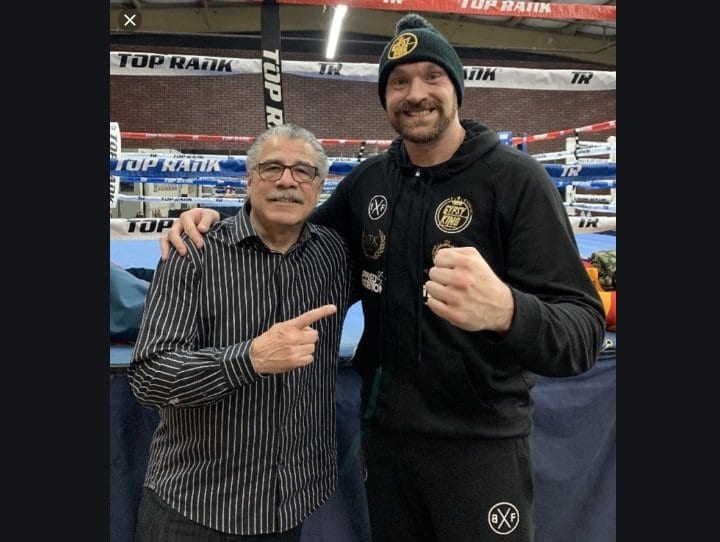 Since Tyson Fury defeated Deontay Wilder, there have been a number of reasons provided as to why the American might have lost.
Heavy outfits, opposing trainers having mutual friends, poor referring — you name it. Most recently, a theory going around social media has suggested Fury intentionally only placed his hand halfway into his glove so as to be able to strike Wilder with a less padded fist.
For one of the men working Fury's corner that night, legendary cutman Stitch Duran, it's a laughable suggestion, and one that shouldn't be awarded any of your time.
"I'll give you the facts, the Nevada State Athletic Commission is one of the best commission in the world,' Duran said, speaking with Boxing Social. "They handle the gloves until it's time to put them on. There was no tampering whatsoever, I was there. It's just a big myth.
"Dispel those myths and rumours, it didn't happen. That's why you have the inspectors there to make sure everything is followed within the guidelines. None of that happened, but it's good for discussion. It's going to fade away, it's not even true, it's not even close to being true. Maybe it's the tough shots that he hit him with that loosened up the gloves and I'm just saying that in kidding. None of that ever happened.
"He's [Fury] not that kind of guy. I've worked with Emanuel Steward for 12 years, with Wladimir Klitschko, Sugar Hill follows the same format, Andy Lee follows the same format, I've worked with both of them and they don't do that. They are good character people, good professional people and they just don't do that, they don't need to."
–
Comments
comments