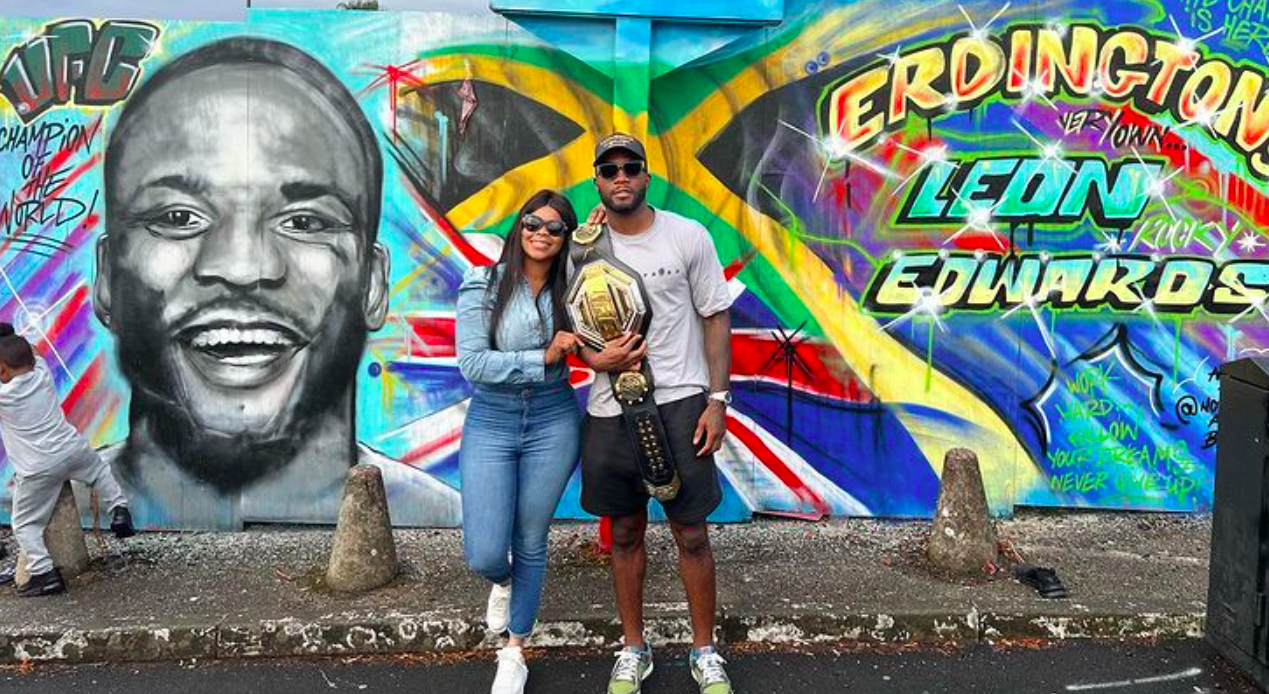 Several weeks ago Leon Edwards left Birmingham in pursuit of his dream. On Wednesday, he returned as a world champion.
As everyone reading this will know by now, Edwards was down on the scorecards entering the final minute of his world title fight with Kamaru Usman only for him to land the single most effective and life-changing strike of his life: a left high kick which sent the (now former) champ cascading to the canvas.
It was a moment which made into reality the predictions that Edwards had been making for years. He was world champion calibre, he told us. Last Saturday night he proved it. As expected, he was greeted raucously upon touching down in the UK with his title belt in hand at Birmingham Airport.
"My mum was there, all my friends and family. It was amazing," Edwards told the BBC. "I don't know what is it. Every time we speak, tears come," Edwards added of seeing his mother again. "To make your mum proud as a man is one of your main goals in life. She is super proud of me. She's happy that I've gone out and achieved my dreams. She first got me involved in mixed martial arts at the age of 17. She's seen me work, the dedication I've put into it. She's super proud of me."
🚨JUST IN🚨

New UFC welterweight champion Leon Edwards has arrived back home in Birmingham.

And he was given a hero's welcome.

Things you ♥️ to see.

📹 via @renegadejiujitsu on Instagram. pic.twitter.com/khW35rROJ3

— Chisanga Malata (@Chisanga_Malata) August 24, 2022
Edwards has also joined what is a small list of fighters to have been honoured with the painting of a mural in his hometown; a moment where a fighter's community speaks aloud its approval of one its fighting sons.
"I went by the mural on the way back from the airport. Literally about a hundred people there wanting to take pictures, all surprised to see me. It's amazing," Edwards said. "I said before I won the belt I want to do it from the UK – to spur on other athletes and other gyms and other people to believe in your country, believe in your team. You can actually achieve it from living here, working hard and being dedicated.
"I went out there and did that. I'm hoping it's the start of a new wave of champions coming through."
Comments
comments