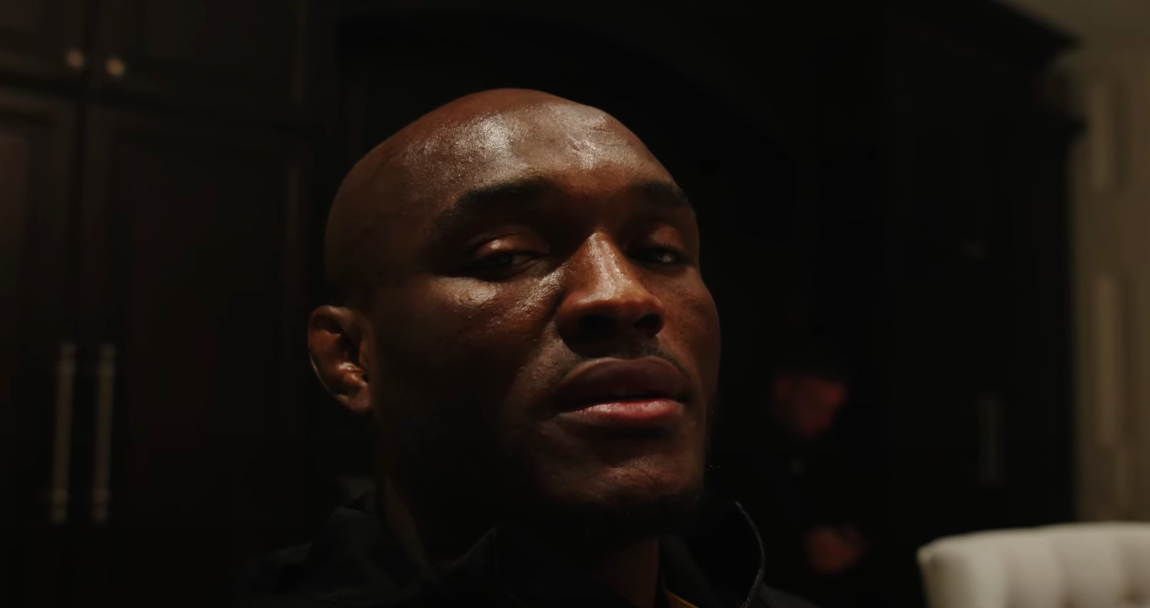 Say what you will about Kamaru Usman, but nobody can accuse him of being a sore loser.
Usman came up short in one of the most spectacular late finishes ever seen in a UFC title fight when he was knocked cold by a Leon Edwards head-kick with 55 seconds to go in their UFC 278 title fight last weekend in Salt Lake City, Utah. It was a crushing defeat, and came less than a minute before what would have been a clear-cut points win on the judges' scorecards which would have tied Anderson Silva's record for the most consecutive wins in UFC history (16).
But in fascinating footage posted by documentarian Will Harris from Anatomy of a Fighter (as noted by MMA Fighting), Usman can be seen taking the defeat very much in his stride and crediting Edwards with a career-best win.
"Leon's a tough dude," Usman says in the footage. "The thing, the reason he's a tough guy is because even when I break his spirit, break his will, the next round he always starts with the heat. It's almost like he replenishes, he doesn't stay on E. He'll come back, even though I remind him very quickly to go back down, he always comes back with it.
"That's very f*cking dangerous when guys fight like that. The only other guy who really fought like that was Emil Meek, the viking. That motherf*cker, I would have to beat him into the ground to stop him. Props to him. And all I have to do to beat those kind of guys is just outclass them, and I did that. But sometimes, something crazy happens.
"Good job, 'Rocky.' Good job, 'Rocky.' See you soon."
Comments
comments