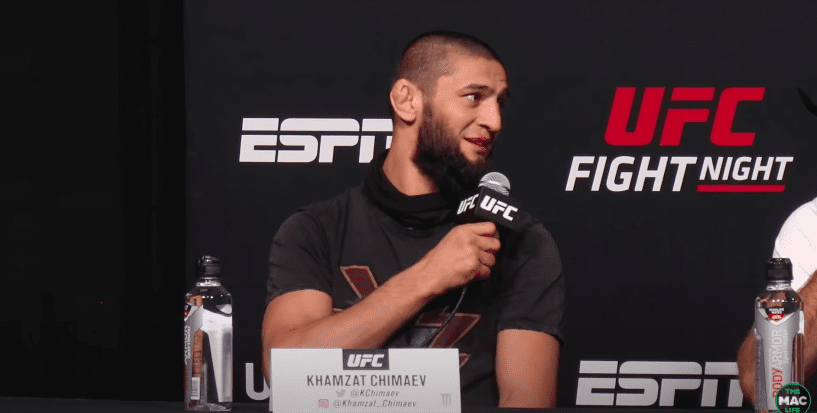 Through the UFC's residency on 'Fight Island' this summer, one name announced himself as being a significant threat in the UFC's welterweight division.
Chechen-born Swede Khamzat Chimaev was impressive in his two wins in the span of just 10 days against John Phillips and Rhys McKee, defeating both with relative ease on the ground while absorbing just two combined strikes in the fights.
A further test awaits Chimaev this weekend against the experienced Gerald Meerschaert, with the relative novice Chimaev announcing his intention to submit the American fighter and it is fair to say that this descended into something of a disagreement.
"If you choke me out, I'll find a black belt and give it to you – how about that?" the 31-13 Meerschaert, who holds 23 career submission wins, said.
Chimaev shot back, saying that the 32-year-old veteran has numerous losses on his record and swore that he would submit Meerschaert in spite of their grappling credentials.
"I have blue belt," Chimaev said. "I'm going to choke you out. … You're about to give your black belt to me. Train harder, not talk. I am jiu-jitsu, I am better. What the f*ck."
Meerschaert, however, said that his history speaks for itself and that his status as holding the joint most submission wins in UFC middleweight history is no easy feat.
Chimaev, though, appeared undaunted.
"If I choke you out, you are finished with this sport," Chimaev said.
It has been reported that Chimaev is expected to face Demian Maia in hastily-arranged bout if he gets through the Meerschaert fight unscathed — but the American fighter appears happy in the role of spoiler.
Check out their comments below:
–
Comments
comments