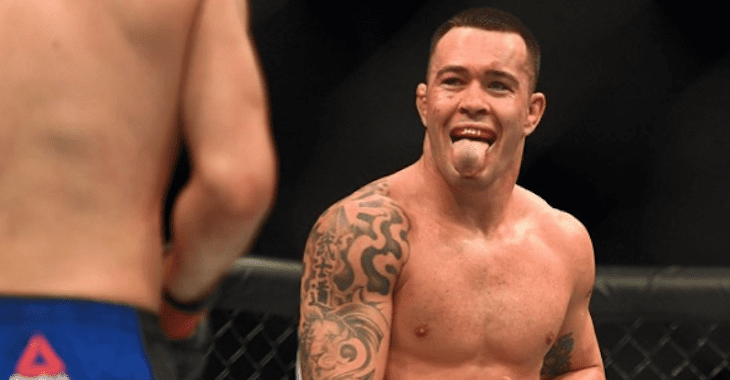 It was one of the more unusual press events in recent UFC history in Las Vegas on Thursday evening.
With Dana White opting not to include the two main event fighters in the traditional press conference in the name of 'shining light' in the undercard, both Woodley and Covington addressed the media individually and, in doing so, kept the two warring welterweights apart from what would presumably have been a testy back-and-forth between them.
When Woodley came out, dressed in a 'Black Lives Matter' t-shirt and wearing a red cap reading 'Make racists catch the fade again', he answered every question with a variation of the BLM phrase before exiting the stage minutes later.
Covington, when he emerged moments later, was asked about Woodley's stance said that he assumes that Woodley didn't want to "address him in person."
"I would think that Tyron asked not to engage with me in person. He's doing his little thing; he's trying to copy what I do. He's wearing some hat that says whatever it said, 'Make Racists Fade Again,' but the only person catching a fade is Tyron Woodley on Saturday night. He's the only one that's racist," Covington said to the media, including The Mac Life.
"The only race there is in this fight is the race to get him out of the UFC."
You can check out Covington's full presser below:
–
Comments
comments