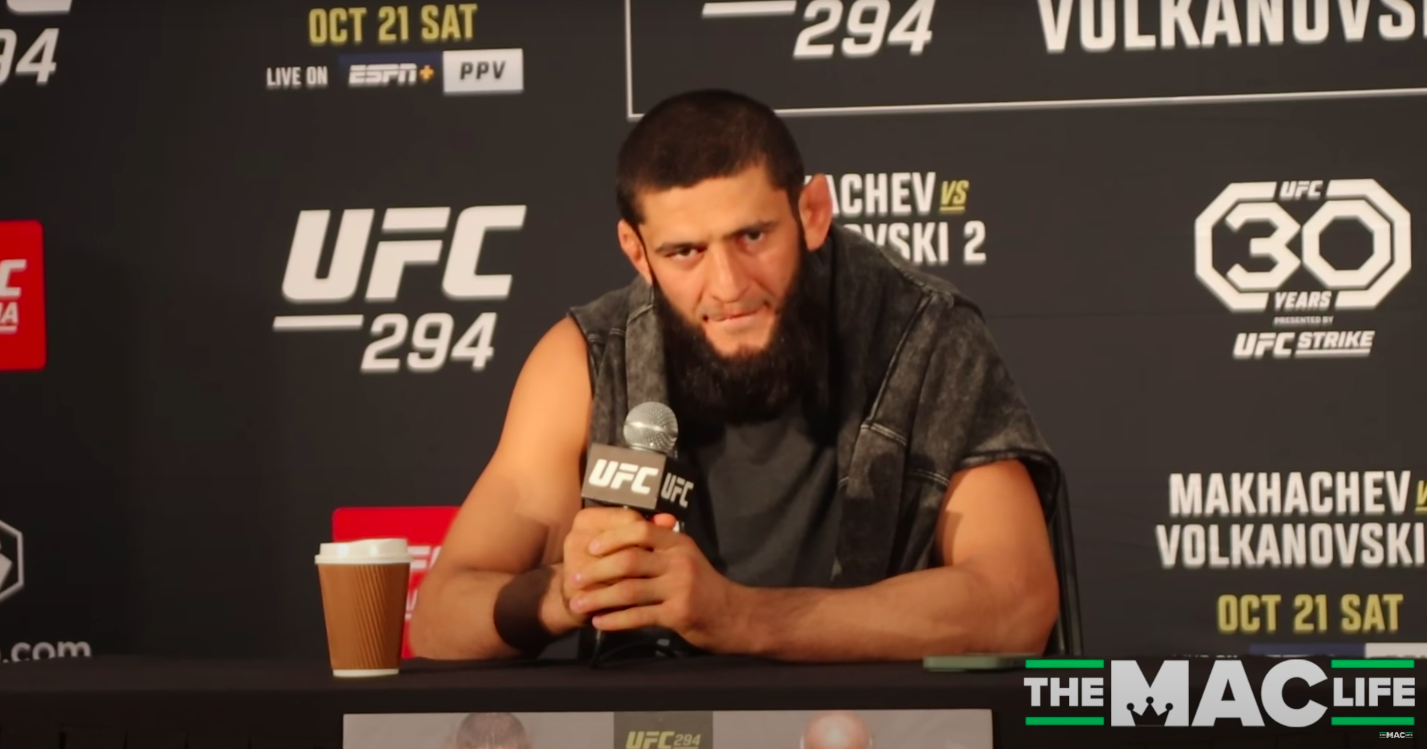 This weekend in the UFC 294 co-main event Khamzat Chimaev takes on what is, on paper at least, the sternest test of his professional career.
The unbeaten 29-year-old has been near flawless in his six UFC fights to date, as well as the six that came before it, but on Saturday will fight Kamaru Usman — the man who was champion for much of Chimaev's run through the 170-pound division. The fight, which comes at short notice following the removal of Paulo Costa from the card, takes place in the middleweight fold, with the winner guaranteed a title shot agains Sean Strickland, will be an opportunity for Chimaev to prove that his hype is genuine.
Or so he said at Wednesday's presser in Abu Dhabi.
"Yeah, of course, because since day one, when I get to the UFC, everyone spoke about Khamzat Usman, Khamzat Usman, our wrestling skills, our striking, all of these things, you know," he told reporters, including The Mac Life. "Usman is like a fighter like me. But, he's old version, I'm new, you know. He's like different — you know, like iPhones come out, he's like iPhone 5, and I'm like the Pro. It's different, so, yeah."
And should his next fight after this be a world title bout against Strickland, a man with whom Chimaev has trained, it will be an opportunity for him to prove he is "levels above" the champion.
"I've taken him down, I've held him down, I've choked him, I've punched him," Chimaev said of Strickland. "I've done all those things so I don't see something special about him. Basically he's a fighter's fighter. If you look at him, he's like an American cowboy, like from the movies. That's the kind of guy he is.
"But, we've done our work in the gym together and if they offer him to me, if I can fight him for the belt, that's what I'll do. I make the money, I get the belt, I have nothing against him. I think that if you compare us on a skill level-wise, I'm levels above him. I'm in a whole different stratosphere from him. So, he's not a threat to me, but he's a good guy, a good fighter, and I'm ready to fight anyone."
Comments
comments