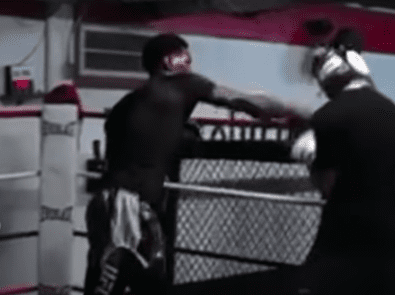 You'd think that by now people would know better than to challenge professional fighters to a straightener in their own gym, but apparently not.
Just days after a video clip went viral showing longtime UFC middleweight (and soon to be welterweight) Kevin Holland making light work of an internet troll who issued him with a challenge on social media, the exact same thing has happened — and, as you might expect, it came with the very same result.
Per Holland's description of events, the man in questions met him at a fan event and referred to Holland as 'Brunson' and as you can see in the video footage below, Holland was keen to make him aware of his mistake.
View this post on Instagram
"Honestly, I liked this troll way more," Holland noted. "So this guy at the meet and greet called me Brunson… later he got an autograph, next day he got the pleasure of being troll No. 2. Two down, way too many to go. I'm gonna start needing help.
"Dude ended up being respectful so, yes, I respect him for showing up."
Holland will take on Alex Oliveira in what will be his first fight at 170-pounds in around five years at UFC 272 on March 5 and you can be sure that the Brazilian 'Cowboy' will offer up some sterner resistance than the pair if keyboard warriors Holland has sent packing in the last couple of weeks
Comments
comments