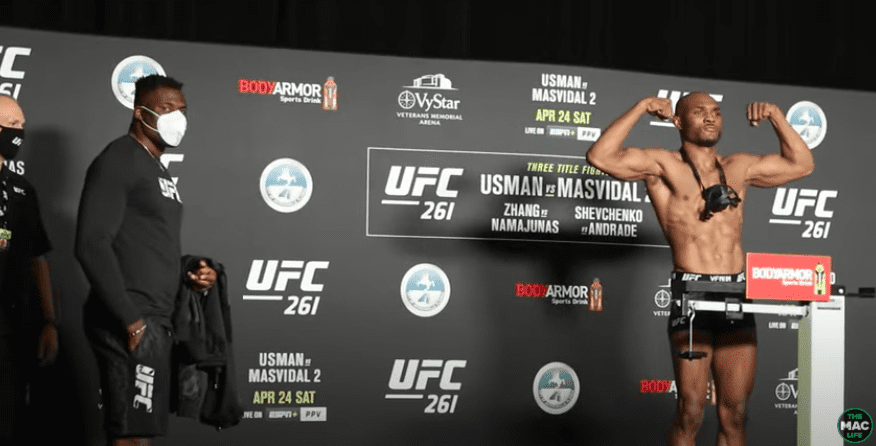 Saturday night's UFC 261 main event is good to go.
Both the champion, Kamaru Usman, and the man who aims to seize the UFC's welterweight title from around his waist, Jorge Masvidal, hit the scales early on Friday in Jacksonville, Florida in a fight which will be the centrepiece of a card which houses three title fights.
Masvidal hit the scales first where he registered championship weight of 170-pounds, while Usman actually came in a half-pound under the limit at 169.5. Usman was joined on stage by UFC heavyweight champion Francis Ngannou, who will also serve as Usman's cornerman on Saturday, returning the favour from Usman doing the same for Ngannou's recent title win against Stipe Miocic.
Check out the footage below:
–
Comments
comments