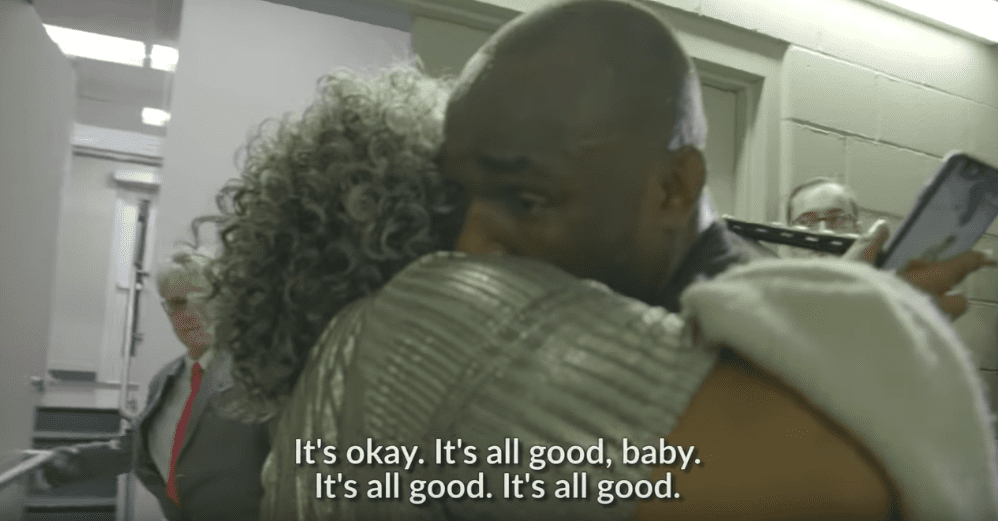 Mrs. Woodley has something of a soft spot for her son's opponents, it would seem.
In the latest edition of the UFC video series The Thrill and the Agony which takes in last weekend's event in Las Vegas shows a deflated Woodley walk to the back after surrendering his welterweight title to Kamaru Usman last weekend, where he is met backstage by his mother who offers consolation and says that her son can "go back to the drawing board" to see continued success.
Moments later Usman walks by and makes a point to greet Mrs. Woodley, who offers him a generous hug for his efforts during the fight.
This harks back to Woodley's last fight, where his mother commiserated Darren Till on his loss to her son.
You can catch the clip below from the 2:35 mark onwards.
–
Comments
comments